Budget 2022 was announced on 29th October 2021 as the nation emerges from the pandemic. This budget 2022 proposals are to reconstruct the economy were created around the primary themes of recovery, resilience, and reform. Measures aimed at raising government tax revenues and spurring investment are included in tax plans.
INSIDE THE NEWSLETTER
Budget 2022 is a budget from the people, by the people, and for the people, as mentioned by Prime Minister Datuk Seri Ismail Sabri Yaakob. This budget includes a wide range of deductions and incentives for businesses, employment, women's development, cost of living, rural development, and other areas that will help sustain and spur economic activity, rebuild economic resilience, and catalyze the reform agenda in the face of the Covid-19 pandemic's backdraft.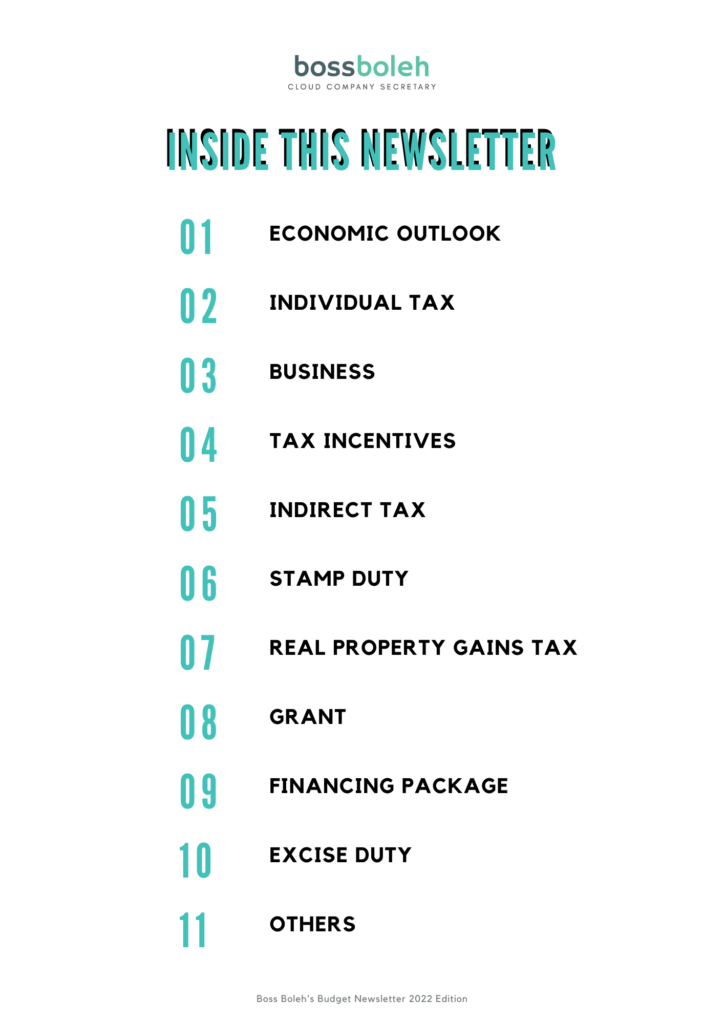 ---
For more information, get in touch with us.