The Malaysia Digital Economy Corporation (MDEC) designed and created the Digital Content Grant (DCG) in 2016 to support local creative content companies in developing, producing, and marketing their digital content in animation, digital games, digital comic, and creative technology content.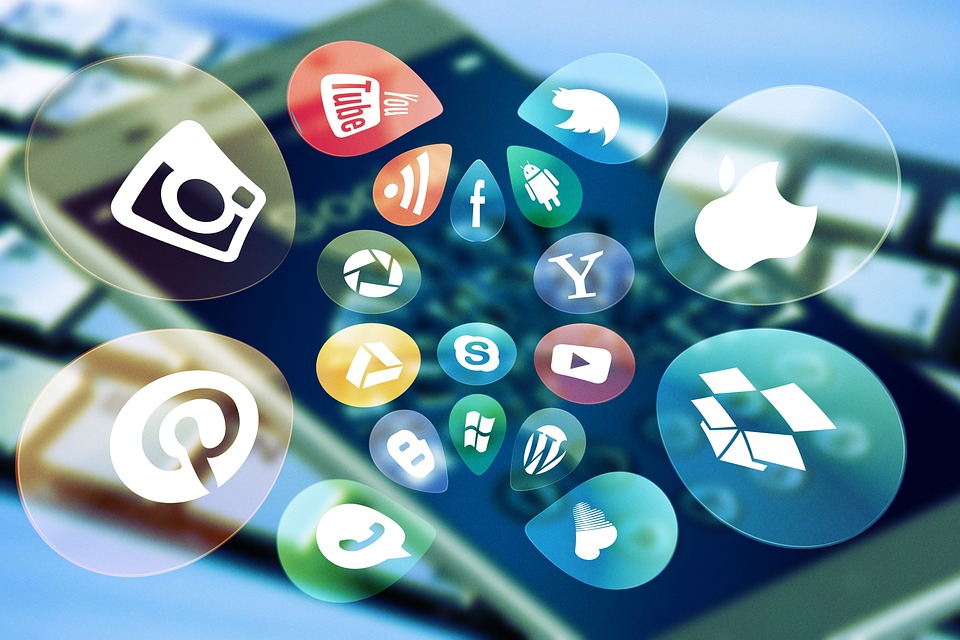 OBJECTIVES OF DIGITAL CONTENT GRANT (DCG)
Develop sustainable ecosystems for job creation (including female empowerment in the workplace), business planning, and market expansion.
Enhance local creative, technical and human capital competencies by leveraging on international partners.
Create Malaysian-owned or Malaysian-shared intellectual property.
Quality IP is developed and monetised to its maximum potential from development to commercialisation.
TYPES OF DIGITAL CONTENT GRANTS (DCG)
MDEC offers four (4) types of DCGs, namely:
Mini Project Grant
Focuses on the development stage of the Project, the stage where it involves idea generation, production design, market research and marketing analysis for studios in operation not more than 5 years.
Development Grant
Focuses on the development stage of the Project, the stage where it involves idea generation, production design, market research and marketing analysis.
Production Grant
Focuses on the production stage of the project which involves the activity of creating, assembling, aggregating and generally producing or generating content.
Marketing and Commercialisation Grant
Refers to activities a company undertakes to promote the buying or selling of a product or service or the process of bringing the Intellectual Property (IP) to the market
TERMS AND CONDITIONS
Each applicant must meet all the Eligibility Criteria for each type of grant.
Each applicant is allowed to apply only for 1 (one) project for all categories (Animation, Interactive Media and Innovation in Creative Technology).
For Production Fund application, applicant must already have animation teaser/trailer, animation episode, developed game/product prototype or game/product demo.
The claimable and non-claimable costs are as stated below:
Eligible Expenses:
Salary limited to personnel involve directly with the project (excluding applicant's directors, shareholders, *C-Level, finance, HR, admin and non tech personnel e.g. intern, despatch and etc.); *Creative Director is allowable
Cost of IT Hardware and IT equipment associated with the development of the project;
Cost of Software associated with the development of the project;
Cost associated to obtain IP protection (e.g. patents, trademarks, copyright, other forms of IP Protection, legal and professional services)
Marketing, Commercialisation, Licensing and Distribution cost [specific for Marketing and Commercialisation Grant)];
Outsourcing Cost which (i.e. cost incurred by the third party appointed/engaged by the Applicant/Recipient for the development of the Project) not more than 20% from the grant amount requested . To provide the justification if outsourcing outside of Malaysia;
Any cash transaction MUST not exceed RM1,000 per invoice. Cash transaction is not applicable for salary and outsourcing; and/or
Any other eligible expenses identified and recommended by GRC and approved by the approval authority.
Any form of taxes
Expenses in obtaining certification and accreditation for professional development;
Maintenance of plant / equipment;
Mobile phones, camera, tablets, laptops and personal computer (including additional accessories not part of hardware bundle i.e. additional mouse,cable; printer and other peripherals) for general use;
Furniture and Fittings;
Utilities (phone bills, electricity, internet), printing, office rental, stationaries, secretarial, audit fees;
Travelling expenses which includes mileage, food and beverage and accommodations; and/or
Any other expenditures non-related to the project.
APPLICATION DOCUMENTS REQUIRED (MANDATORY FOR SUBMISSION)
Project Proposal Pitch Deck using MDEC template
Fully completed and signed DCG application form.
Applicant/Recipient's financial statements (copies of one (1) year latest audited account). If the Applicant/Recipient has going concern issue (as reported in their latest audited account, the Applicant/Recipient is to provide a letter of undertaking by the shareholder and/or authorised director (whichever applicable as per the Applicant/Recipient's level of authority) to undertake that in the event that their application is approved, the Applicant/Recipient shall perform its obligations under the terms and conditions to be issued by MDEC and the said shareholder and/or authorised director to provide financial support to the Applicant/Recipient to enable the Applicant/Recipient to meet its obligations and/or liabilities under the terms and conditions.
Show proof/portfolio of past project(s).
Proof of award(s) and/or recognition(s) received in the past five (5) years (if applicable).
Applicant/Recipient profile (and employee profile where applicable) detailing track record in development of creative works whether as an outsource service provider or in creation of original works.
Project proposal as outlined in project information section.
Board of Director Resolution to be signed by the majority of directors on the appointment of authorised signatory.
(a) If Applicant/Recipient previously has received any grant from MDEC and/or any other ministries or agencies under the Government of Malaysia, to provide proof of project completion (i.e: closure letter from the ministries/agencies).

Limited to five (5) years records from the date of approval of the Grant.
(b) If Applicant/Recipient has on going grant from any other ministries or agencies under the Government of Malaysia, to provide a letter from grant awarding entity or equivalent as proof that the project is different (not overlap with the proposed project under MDEC's grant) and has no non-compliance/breach issues being recorded during the period of the funded project(s).
Outsourcing if applicable (company only)

Agreement or quotation from the outsource party(ies);
Declaration letter of outsourced portion of the project detailing out:

The scope of work of the outsourced portion;
The identity of the outsourcing party(ies);
The amount of outsourcing cost (must be corroborated with quotations and/ or agreements);
Please declare if the outsourcing company is a related company (reference of related company is based on the applicable laws); and
The arrangement should at least benefit more to the Applicant/Recipient (including copyright, ownership of IP and declaration of no relationship in terms of shareholders and assets).

Copy of MSC/MD Approval Letter if the Applicant has been awarded with MSC/MD status OR proof of Applicant is applying for MD status (i.e. screen shot of the application at Submitted Stage) (If Applicable)
MDEC reserves the right to request additional information from the Applicant at any time.
SPECIFIC CONDITIONS
The Grant Recipient shall create a minimum number of new job opportunities in the production and development component process of the project ("Job KPI") as may be specified by MDEC. The said new jobs must be filled by Malaysians;
The Grant Recipient shall ensure that at all times during the Availability Period more than 50% of the team involved in the project are Malaysians;
If outsourcing cost is involved, MDEC has the right to conduct background checking to the outsource parties to ensure there is no conflict of interest. Outsourcing parties MUST not be related with the applicant (not including venture capital investors and registered market operator, e.g. ECF platforms).
Outsourced work should not exceed 20% of the Project cost or Grant amount (whichever is lower).
EVALUATION CRITERIA
Strength of the Applicant's capability to complete the Project;
Strength of the Project being in line with the objective of the Grant(s);
Strength of the Project from the project output, outcome perspective;
Strength of the Project being completed given the resources allocated;
Strength of the sources of funds available to fund the balance of the Project cost and Applicant's funding commitment to the Project;
Strength of the commercial viability of the Project;
Merit of Applicant's financial stability (i.e. cashflow, profitability of the company etc.); and
Merit of the overall proposed Project.
APPLICATION PROCESS
Step 1:
"Register" and "Log In" with your credentials to GAIN Awards Platform.
Step 2:
Click "Start Application" under "My Applications".
Step 3:
Select department "Grants and Funding".
Step 4:
Select the programme "Digital Content Grant".
Step 5:
Provide your company details and upload your application form with supporting documents.
Step 6:
Click "Submit Application" once completed (deadline by 1st June 2023 11:59PM).
Step 7:
Completeness and compliance-checking by MDEC (2 weeks).
Step 8:
Pitching session by the application (2 weeks).
Step 9:
Approval process (2 weeks).
Step 10:
Application result.
Disclaimer: The information stated in this article is the most accurate and best information available as of 23/05/2023.
Source: MDEC
---
Are you ready to form your Sdn Bhd with Malaysia's #1 award-winning Online Company Secretary? Contact us now via WhatsApp @018-7678055!
---
Want to know more about starting a Sdn Bhd? What's the best way to start one, and what should you be mindful of? Register and find out in our upcoming webinar!