In terms of indirect taxes, the budget for 2022 proposes a two-phased special voluntary disclosure program for indirect taxes. From 1st January 2022, real estate gains tax will be exempt. Mergers and acquisitions are free from stamp taxes. Also, goes for vaping and electronic cigarette purchases are free from stamp taxes and exemption from import duties when purchasing an electric car.
Below is an overview of the indirect tax proposals in the proposed budget for 2022.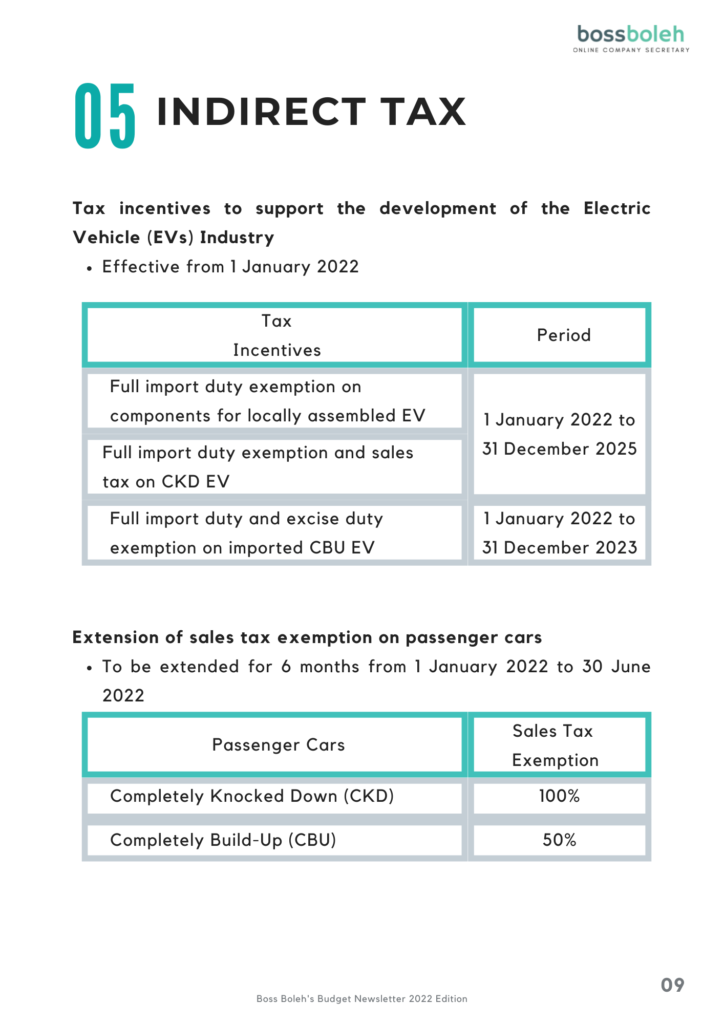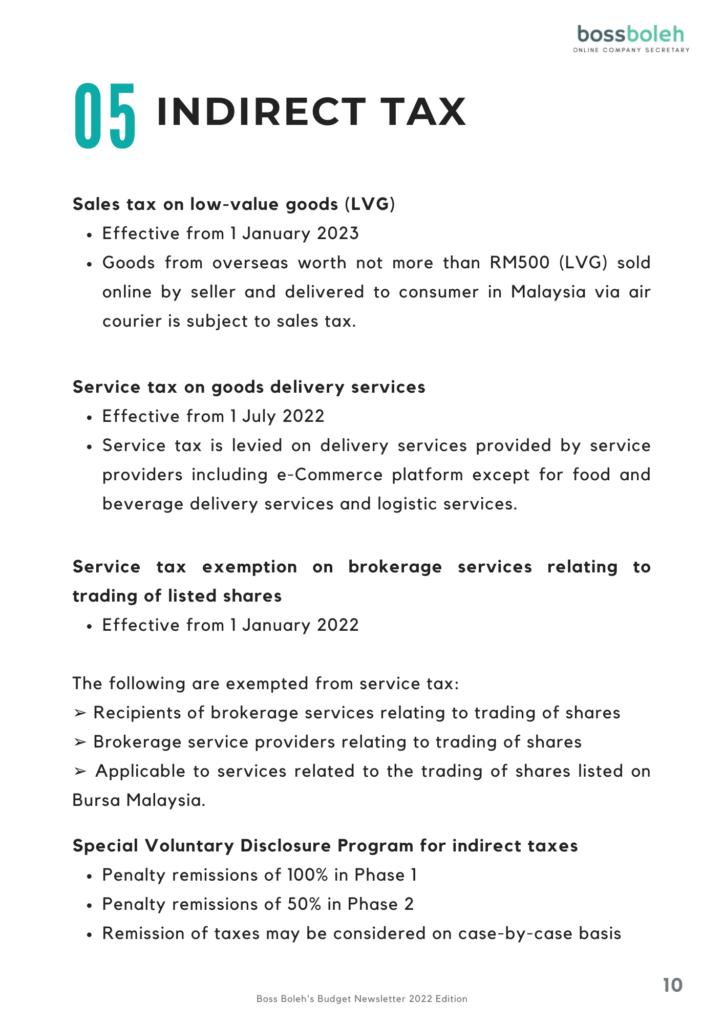 Click here for the main page of Boss Boleh's Budget Newsletter 2022 Edition
---
For more information, get in touch with us.