Individual or personal income tax, in Budget 2022, the budget plan included the continuation of individual tax relief, as well as tax relief for contributions to social security organizations (SOCSO). Also, complete medical check-up charges and education tuition are exempt from taxation. For the years of assessment 2022 and 2023, income tax reduction for expenses related to electric car charging facilities is available.
Below is the list down of budget 2022 that has been proposed in the category of personal tax.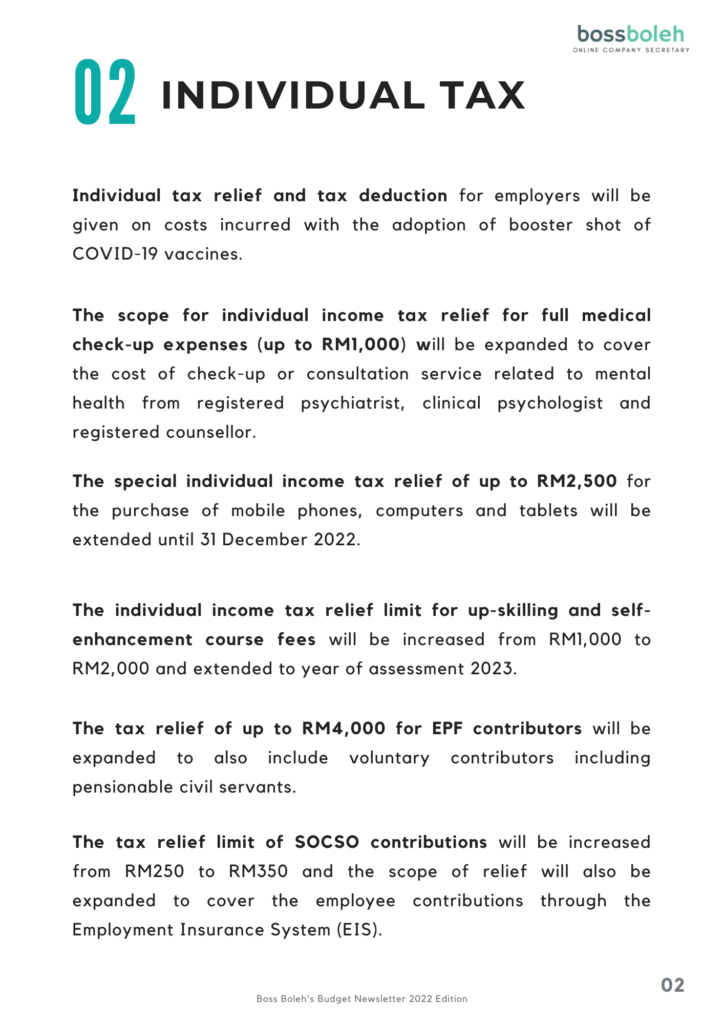 ---
For more information, get in touch with us.