The tourist exemption will be extended for one year until December 31, 2022, according to the most recent budget proposal for budget 2022. Theme parks, stage performances, athletic events contests, and theatres are all free from entertainment duty. Also included is a specific tax deduction for company owners and an income tax exemption for social companies.
The following is a list of other budgets that have been proposed in the budget for 2022.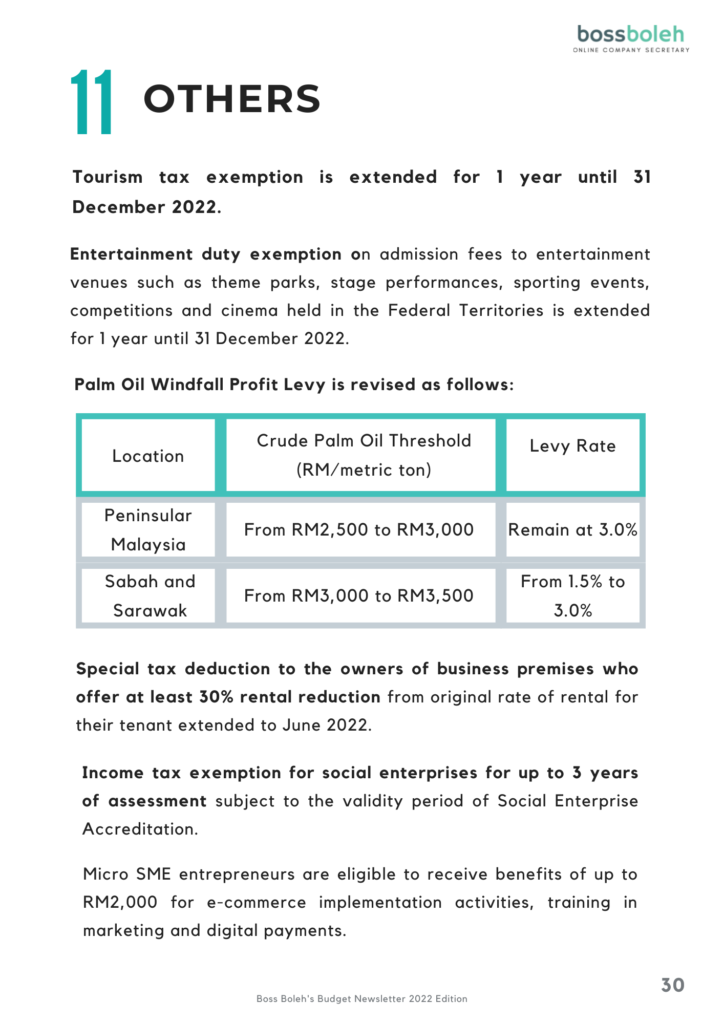 Click here for the main page of Boss Boleh's Budget Newsletter 2022 Edition
---
For more information, get in touch with us.