In Malaysia, approximately 11.6 thousand dentists are on its registry, showing growth from the prior year in 2020. However, only 652 public and 1,875 private dental clinics were operational across 127 districts. This indicates the challenges dentists face when establishing a dental clinic in the country.
With the yearly rise in registered dentists, there's a potential to address the unmet demand by opening your private dental clinic. This guide will outline the steps to initiate and organize a private dental clinic in Malaysia.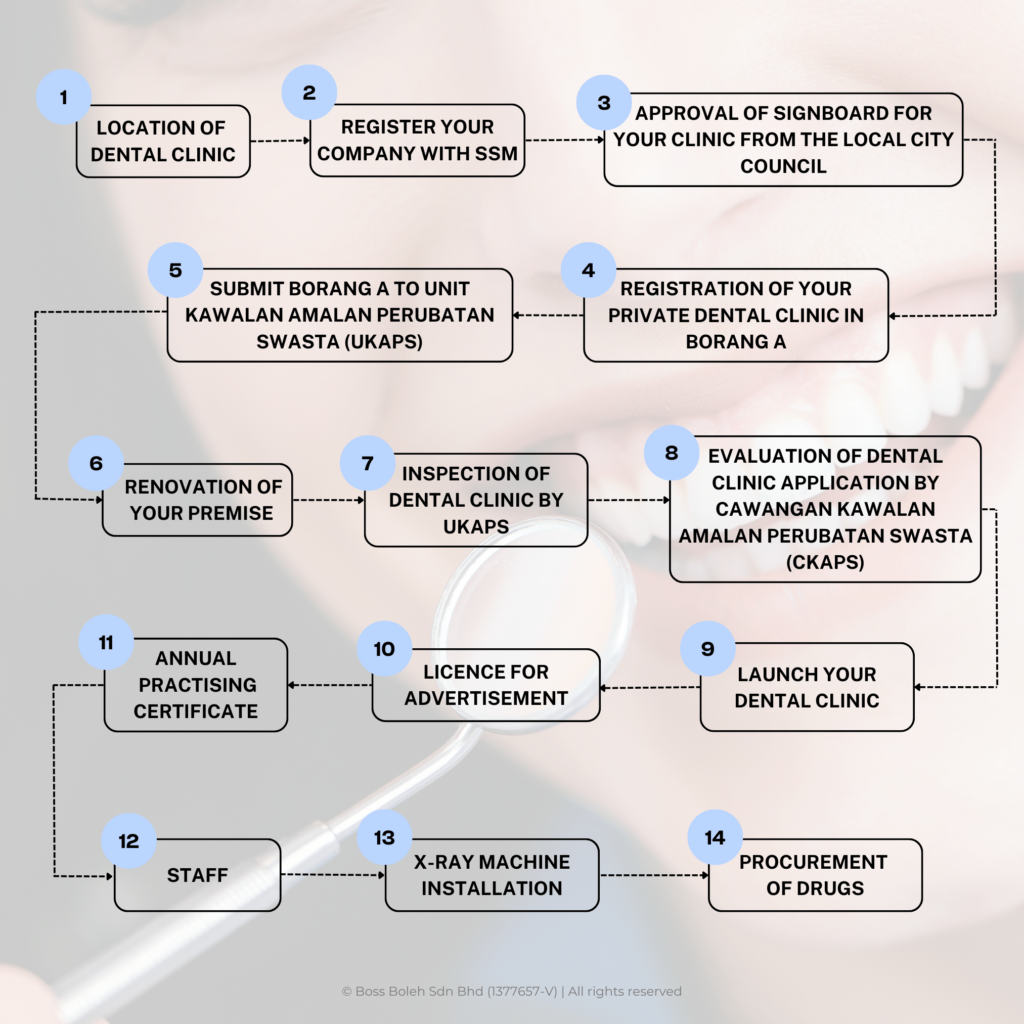 1. Location of Dental Clinic📍
Initially, you will want to choose an appropriate location in Malaysia for your dental clinic. The space you choose must be either leased or owned by you. 4 factors considerations should be considered when determining your dental clinic's location.
i. Demographics
First, identify areas where the residents match your target patient profile. This can be based on the average income, family size and age group of the local population.
ii. Competition
Look around for other dental clinics in the chosen area. See what services they offer and if they might be missing anything. Your clinic could potentially offer any services they don't.
iii. Real Estate Details
Evaluate the location's suitability for a business. Check if it's easy for people to access, centrally located and has visibility to those passing by.
iv. Density
Understand how populated the area is. Check data like the number of people living per square mile and if the population is growing or shrinking. This will indicate the number of potential patients nearby.
2. Register Your Company with SSM ®️
Next, if you're starting your dental clinic, you'll need to register your business with the Companies Commission of Malaysia as per the Registration of Business Act 1956.
If you've already done this, you can move on. But if not here's a simplified guide:
i. Visit your local SSM office to confirm your identity.
ii. Currently, the cost to register a company is RM1,010.
iii. Upon SSM's approval, you should open a company bank account.
But…are you looking for an easier way? With Boss Boleh, you can seamlessly establish an Sdn Bhd from the comfort of your home. Explore our article and discover how we've turned the process into just 5 FUSS-FREE STEPS.

Read the article HERE to learn more.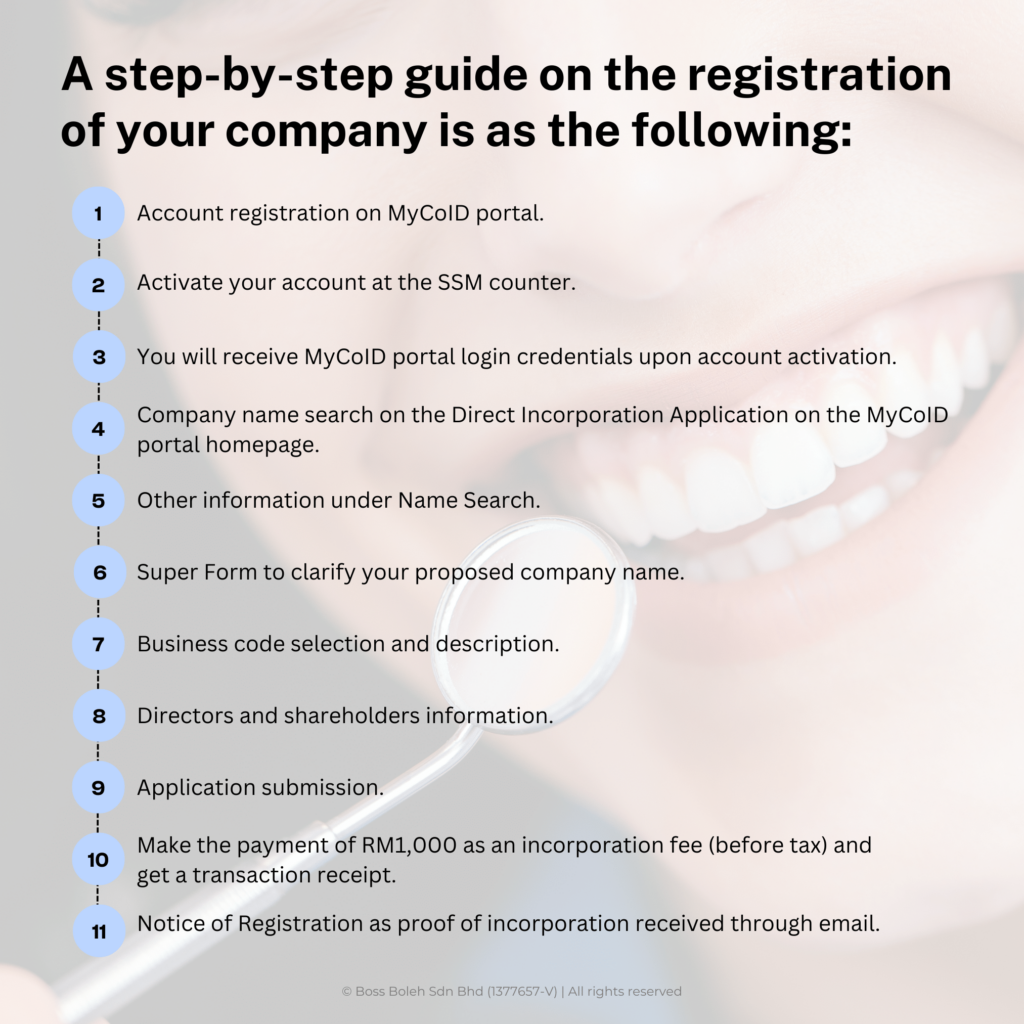 3. Approval of Signboard for Your Clinic From the Local City Council ✅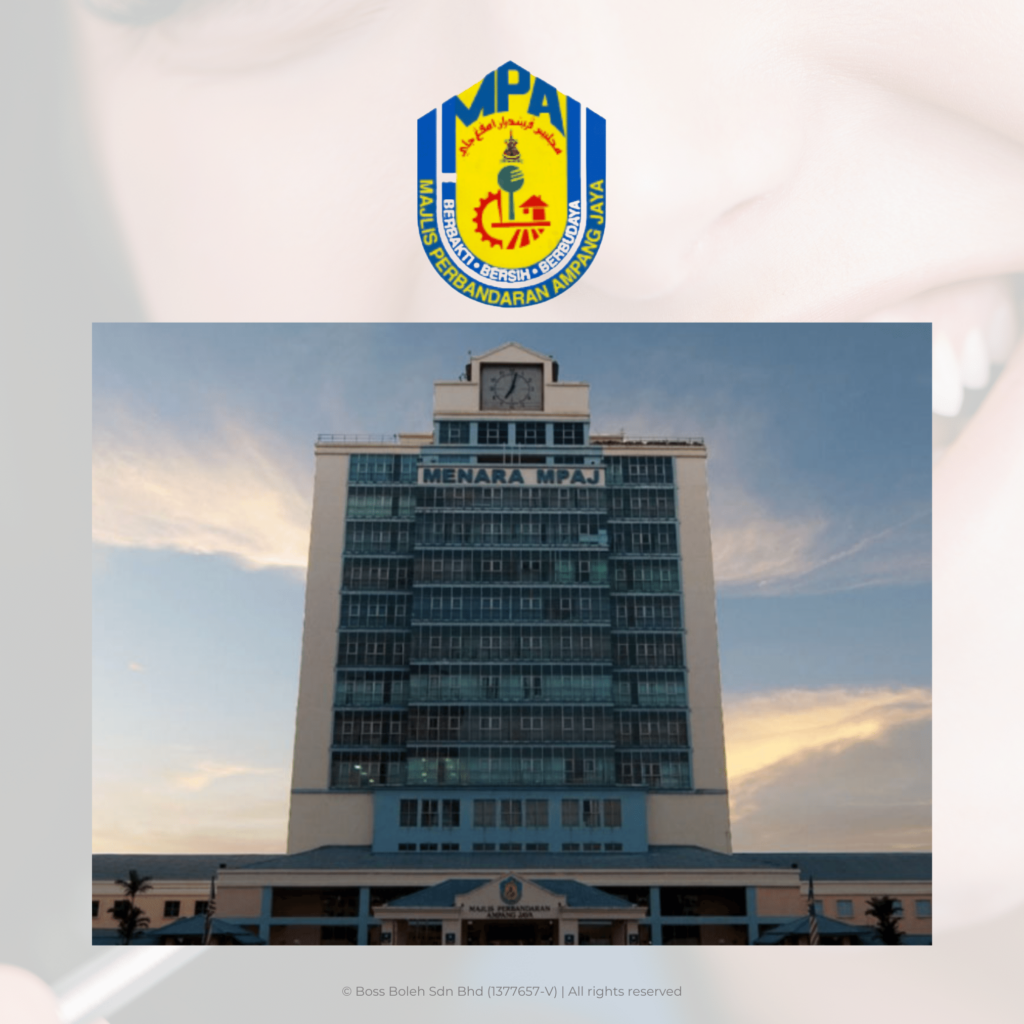 A good signboard can let people know there's a new dentist nearby and draw them in with a captivating design.
But before you put up that sign, you need approval from your local city council. Many councils offer online applications. So, if your clinic is in Ampang, you'd apply to the Ampang Jaya Municipal Council (MPAJ).
Remember, each local council might have slightly different rules for signboard licenses. When applying, you will typically need:

i. A copy of your business premise's rental or purchase agreement.
ii. A location map of your business.
iii. Photos of where you plan to place the signboard.
iv. A sample of the signboard showing its design and colours.
4. Registration of Your Private Dental Clinic in Borang A 📝
Before you can open your dental clinic's doors, it needs to meet the standards of the Private Healthcare Facilities and Services Act 1998 (Act 586) and its regulations.
You will need a registration certificate to operate. To get this, you must fill out a form called Borang A. You can complete it online or do it the old-fashioned way with pen and paper.
It's essential to understand that according to Act 586, Borang A is the specific form required for dental clinic registration.
You can find and download Borang A from the CKAPS website. Remember to use capital letters and a black ink pen if you choose to fill it out by hand. Once done, submit it to your nearest JKN office.
If you're looking for guidance on how to complete Borang A online, here's what you'll need to provide:
Part A: Details of Dental Clinic
Dental clinic's name
The name of the dental clinic has to comply with the requirements.
It has to describe the services that the dental clinic provides(Klinik Pergigian Aik Cheong).
The dental clinic's name must also be the same on the clinic's signboard and on the Certificate of Registration.
The name must not mislead customers or create any overclaims.
Address of dental clinic.
The location of dental clinics(state and city).
Date of opening.
Operation hours.
Types of services provided (General Practitioner or Specialist).
Type of dental practice (sole proprietor, partnership, body of corporations and corporations).
Type of business dental clinic ( sole proprietor, partnership, body of corporates and corporations).
Part B: Details of Applicant
Full name(as stated in I/C)
Identification number.
Current address.
Date of Birth.
Race.
Sex.
Citizenship.
Professional Qualifications.
Professional Registration.
Previous working experience.
Part C: Details of Partnership
Name of partnership.
Registration No.
Date of registration.
Address of partnership.
Details of members of the partnership (It is in a similar fashion as the information required in Part B).
Part D: Details of Person-In- Charge or 'Orang Yang Bertanggungjawab' (OYB)
It is in a similar fashion to the information required in Part B.
Part E: Other Details
Amount of employees based on categories.
Details of registered dental practitioners (in a similar fashion as the information required in Part B).
Floor plan of dental clinic
Draw it on a scale of 1:100 (1cm=1m).
Furthermore, a complete floor plan must include complete legends, measurements of each room and measurements of the door openings, labels of all the related rooms, locations, type of lighting, source of electricity, air conditioner, fire extinguishing tools, etc.
Details of managed care organisations
Name of managed care organisations.
Date of sealed contract.
Address of managed care organisation (state, postcode and city).
Email, fax and telephone number.
Paid-up capital.
Amount of loans.
Amount of money.
Bank.
It's also important to note that all documents must be authentic by the Commissioner for Oaths or someone from the Grade A Management or Professional Group. Ensure that you make two copies of each certified document.
5. Submit Borang A To Unit Kawalan Amalan Perubatan Swasta (UKAPS) 📋
You'll need to print a copy once you've filled out Borang A online.
It's time to turn it in if you complete it by hand. There's a processing fee of RM500 that you'll pay to UKAPS at the Jabatan Kesihatan Negeri/Wilayah Persekutuan (JKN/WP).

From there, UKAPS will go over everything you've submitted. This includes the proposed layout of your dental clinic. If they give it the thumbs up, they'll send you a "No Objection Letter." Once you have that, you're cleared to start your clinic's renovation.

This construction phase generally takes around 3 months. If you need more time, notify your local JKN/WP with a written notice.
If your floor plan is not approved, you can make the needed changes and try again by resubmitting to your local JKN/WP.
6. Renovation Of Your Premise 🛠️
Your dental clinic's design should meet the Ministry of Health (MOH) standards.
Key areas that need to adhere to these regulations include the clinic's infrastructure, the documents you keep on-site, pharmaceutical services, and specifications for private dental clinics under KPJKS.
For detailed information on these requirements:-
i) Infrastructure
Choose a location away from noise and smoke.
Ensure proper door widths and emergency exits.
Set up waiting areas, reception, and consultation rooms with appropriate dimensions.
Equip treatment rooms with necessary facilities.
ii) Document in Clinic
Maintain clinic policies, contracts, and patient procedures.
Have procedures for things like patient registration, billing, and grievance handling.
iii) Pharmaceutical Services
Create a dedicated space for storing medicines.
Follow guidelines for storing and labelling medications, especially vaccines.
iv) Dental Clinic in KPJKS
Make it easily accessible for outpatients.
Set up public facilities like waiting rooms, reception, and rest areas.
7. Inspection Of Dental Clinic By UKAPS 🔍
Once settled with your dental clinic's setup and renovation, UKAPS will schedule an inspection. They'll give you a date after you let them know your clinic is ready.
During this visit, they'll check everything based on the rules you've been told about. There's a guideline you can review to know exactly what they'll be looking at.

Your application will move to CKAPS in Putrajaya if everything is up to their standards.
8. Evaluation of Dental Clinic Application by Cawangan Kawalan Amalan Perubatan Swasta (CKAPS) 🗃️
The CKAPS team will closely examine it once you've sent in your application. This review usually takes about 4 weeks. After that, they'll let you know if it's been approved.
If they say yes, they'll send you a letter asking for a fee. This costs RM1,000. You can pay this with a bank draft or money order made to Ketua Setiausaha Kementerian Kesihatan Malaysia. Remember, they won't take personal cheques or cash.
After paying, you can get your Borang B form. With this in hand, you can open your dental clinic in Malaysia!
9. Launch Your Dental Clinic 🦷
With all the preparations, you're ready to start your private dental clinic in Malaysia. As you embark on this journey, here are a few suggestions to help draw and keep patients:
Begin by offering tailored treatment plans that cater to each patient's unique dental requirements.
After their visits, be it for a check-up or procedure, take a moment to follow up and see how they're feeling.
Additionally, consider leveraging advertisements to introduce your clinic to potential patients.
10. Licence for Advertisement 📜
Before you kick off any advertising efforts, securing a license specifically for clinic promotions is essential. Your local council issues this license; its specifics can differ based on your clinic's location.
For example, if your dental practice is in Kuala Lumpur, you must get a Kuala Lumpur City Hall (DBKL) license.
Typically, it takes about 2 months to get this license approved. Once you have it in hand, you're ready to launch your advertising campaign for your clinic.
11. Annual Practising Certificate 🪪
After opening your dental clinic, updating your APC with the new clinic address is crucial. This can be done at the Ministry of Health in Putrajaya.
Remember to renew your APC annually. Submit renewal applications to the Malaysian Dental Council (MDC) before 1 November of the ongoing year. Here's a breakdown of the fees:
One main practising address: RM 100
Two practising addresses: RM 200
Three or more practising lessons: RM 300
A late fee of RM100 applies for delayed applications. Other APC-related prices include:
Copy of APC: RM 50
Changing details or address on APC: RM 30
Payment Methods:
Manual: Use a Postal Order or Bank Draft, payable to 'Pendaftar Pergigian' Note: Cash and personal cheques aren't accepted.
Online: This option will be available soon.
It's essential for dentists to have a distinct APC for each practice location and to display the APC prominently at each site, as per Section 42 of the Dental Act 2018.
Click HERE for more details.
12. Hiring your Team/Staff 👩🏻‍⚕️
The efficiency of your dental clinic is often influenced by having skilled staff on board.
However, before bringing them on ensure that their EPF and SOCSO formalities are finalized at the local KWSP/EPF and PERKESO offices or through online processes.
13. X-ray Machine Installation 🩻
Securing a Class C license is crucial if you're considering adding an X-ray machine to your dental clinic. This is mandated by the Atomic Energy Licensing Act (ACT 304) and can be obtained from the Ministry of Health Malaysia.
The cost for this license, regardless of the number or type of equipment you have, is RM200.00 annually.
When paying the license fee, you can do so through a money order, postal order or a crossed cheque directed to the Ministry of Health Malaysia.
14. Procurement of Drugs 💊
You need the Annual Practising Certificate (APC) to get medications for the clinic. After securing the APC, you can establish an account with pharmaceutical companies to source the required drugs.
---
Considering starting a dental clinic in Malaysia? 🦷 We're offering a webinar that breaks down the process of incorporating Sdn Bhd. Beginners are welcome! Join us for more business insights.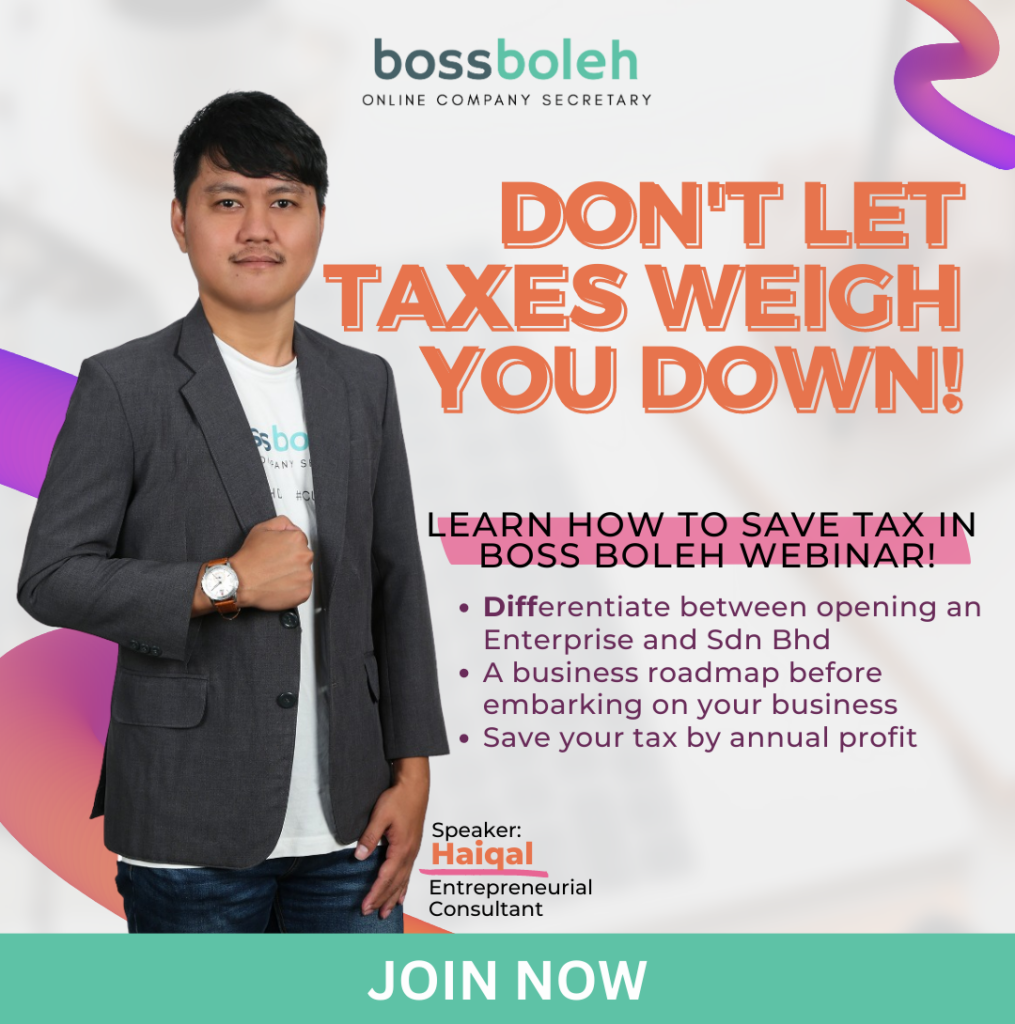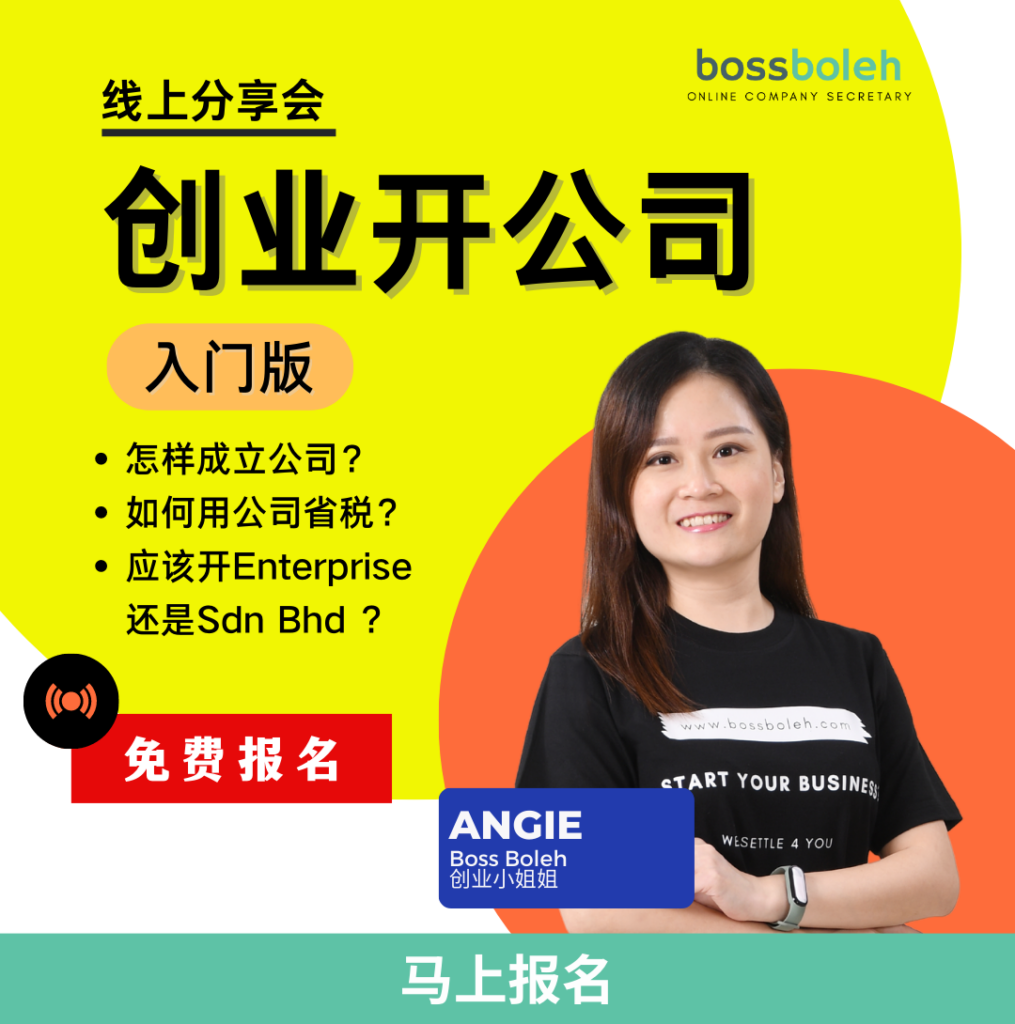 Are you ready to form your Sdn Bhd with Malaysia's #1 award-winning Online Company Secretary? Contact us now via WhatsApp 📲 @ 018-7678055!
---
Credits –
Article by: Koghulan Maslamani "How to Open and Set Up a Private Dental in Malaysia", February 2022. Available at: https://mayflax.com/author/koghulan/