Numerous nations in Asia are recognized for their hawker stall businesses. As a result of the different races, Malaysia is diverse and colorful. People can have access to affordable and readily available food. All over Malaysia, there are many hawker stalls. But did you ever consider that some hawkers operate illegally? Most hawkers think by setting up their stall at the corner of a street, the cost would be low. But whenever an officer comes to validate their license, they can run into trouble. Licenses are thus essential for your business. Find out below what the process of a hawker stall business is, what licenses are required, and where to find the best assistance for your company!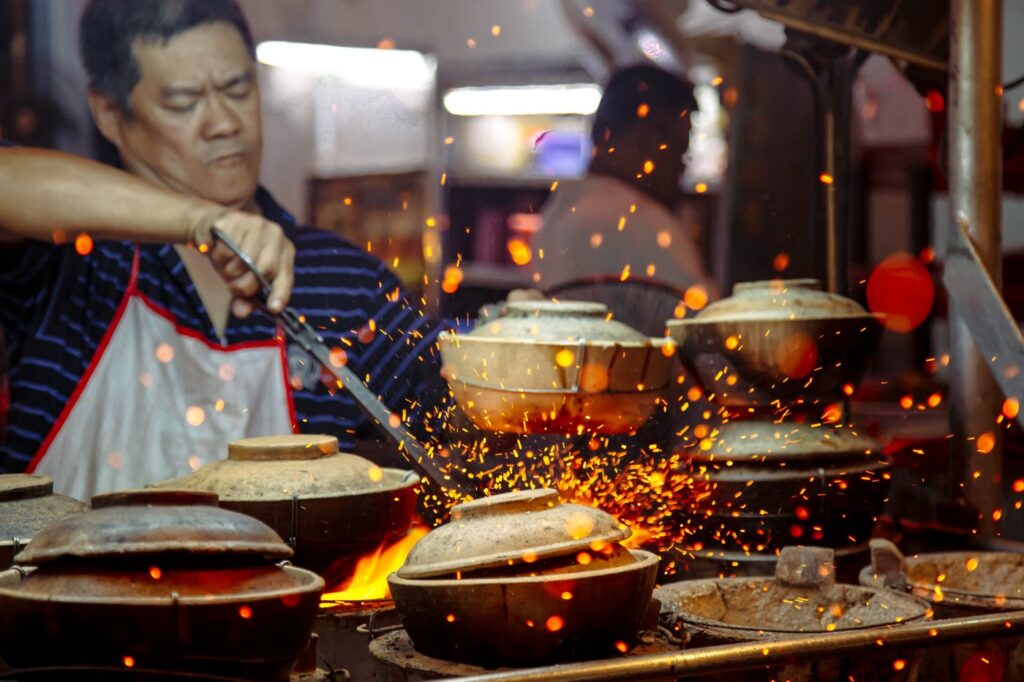 What is a Hawker Stall Business?
Hawker stalls are typically local street food vendors that specialize in a small number of specific or chosen cuisines. The standard hawker stall setup consists of a stainless-steel stall, cooking tools, food, and gas cylinders. The majority of hawker stall meals cost less than ten ringgit each.
Most of the hawker stalls in Malaysia are run by families. You may have heard of hand-pulled pan mee, classic hand-ground cendol, bamboo-pressed noodles, or kuey tiaw cooked over charcoal. Even though Malaysia has seen significant modernization and transformation in recent decades, one thing hasn't changed: the iconic hawker stall businesses and their specialties.
The Step-by-Step Guide to open a Hawker Stall in Malaysia
Creating a Business Plan

This will make it much easier for you to build successful strategies for your long-term and short-term goals 
It will also help you identify weaknesses and recognize areas where you need to improve

Setting a Budget

Without a systematic budget, it would be difficult for you to keep track of your spending, losses, and profits
It would be difficult to create estimates for the future

Research

You can include some components to make your hawker stall standout such as setting up a website and subscribing to business advisory services
You should analyze your target audience, potential investors, strategic location, and purchasing power before launching your hawker stall business

Establishing a website

A website may help you with digital marketing by generating high-quality leads
It will enhance the company's reputation and expand the reach of your hawker stall business

Subscribing to Company Advisory Services

Start your business properly and prevent rookie mistakes
Business advisers give one-on-one sessions and offer guidance depending on your company and its unique situation
The ABCs of Business Registration
There are several options for business entities:
Sole proprietorship;
Partnership;
Limited Liability Partnership (LLP);
Private or public limited company (Sendirian Berhad, or Berhad) and
Companies limited by guarantee
The sole proprietorship is the sort of business entity that hawkers most frequently choose, and these business entity types differ in a number of ways:
Ownership;
Legal status;
Taxation;
Debt;
Liability, etc.
This form of business is less expensive to start with compared to others, because of its business nature. To put it simply, it is appropriate for fresh, start-up businesses.
Choosing a business entity is just the beginning of your business. The next step is that you will require a registered business address. Legal documents and other official mail from statutory organizations will be sent to this address. In addition, you'll need to create a business bank account. Furthermore, you will need to register your company with the Malaysian Inland Revenue Board or Lembaga Hasil Dalam Negeri for tax purposes (LHDN).
Necessary licenses
Registering your business with Suruhanjaya Syarikat Malaysia (SSM), also known as the Companies Commission of Malaysia (CCM), is the first step in having it legally recognized. SSM is a legislative organization tasked with policing Malaysia's corporate and business landscape. The general public may seek up and research information on the reliability of your company. Your potential clients and investors will feel confidence doing business with you because of SSM.
It is critical that you obtain the necessary qualifications to go along with your position as a hawker. A food handling certificate is one of the licenses you'll need, and you may get one from any training facility recognized by the Ministry of Health. To guarantee that food is handled hygienically and is safe to ingest, the Food Hygiene Regulations (FHR) were developed.
State laws in Malaysia vary from one another. Check with your local municipal office (Majlis Perbandaran) and state legislation to make sure your hawker stall business complies. Other licenses that you might wish to explore include those for stalls and hawkers, petty traders, business premises, signboards, etc. A corporate service provider like Boss Boleh may assist you in starting your company, make sure it maintains compliance, and give you more confidence. With the tailored help you receive from reputable corporate service providers, you can leave all your troubles at the door and concentrate on the crucial business issues.
For more information, get in touch with us!
WhatsApp @018-7678055