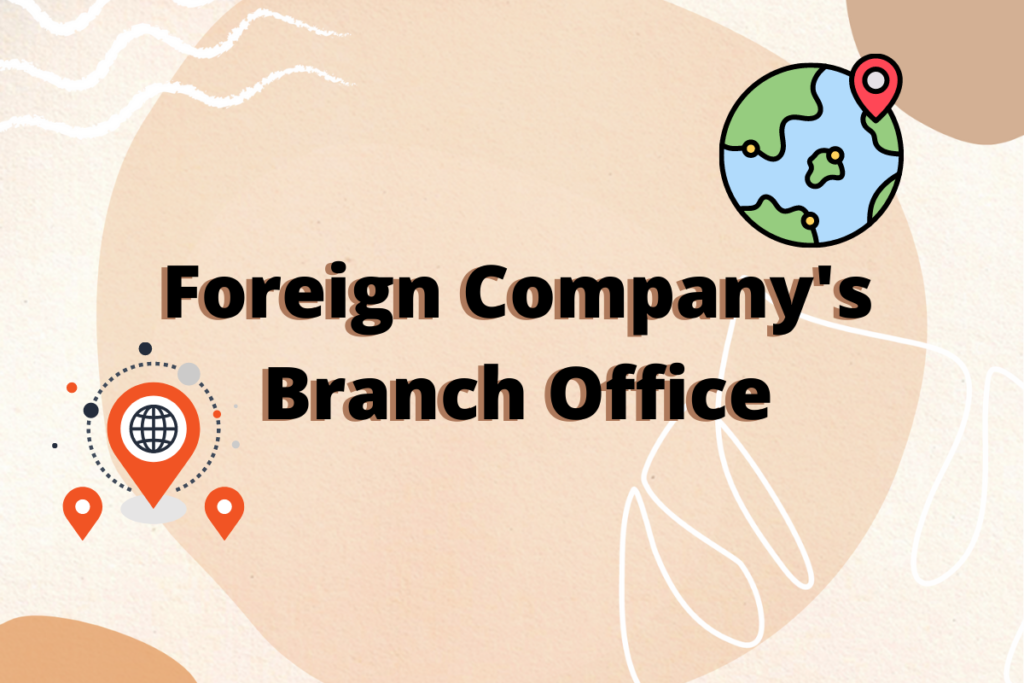 What is a foreign company's branch office?
A branch office is another type of foreign business possibility, and if you're looking to expand into a new market, you should consider establishing one in Malaysia.
A branch office is not a legal entity in its own right. It is a subsidiary of the foreign parent company and must carry on the same operations as the parent.
All of the debts of the Malaysian branch are the responsibility of the foreign parent company. A branch office's activities must be identical to those of the foreign parent company, and a branch is appropriate for foreign companies looking to extend their business in Malaysia on a temporary basis.
To open a branch in Malaysia, at least one Malaysian resident agent is required.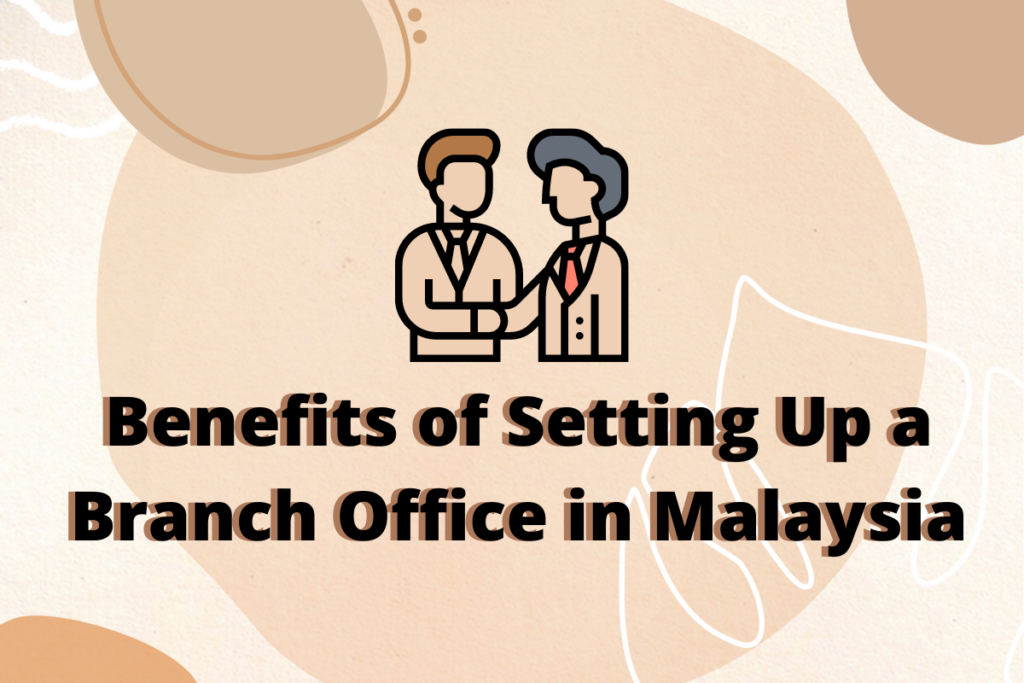 Benefits of setting up a branch office in Malaysia:
Access to a new market
Using a branch office to expand a business in another country is a popular practise.
Management control
The activities of the Malaysian branch office are fully controlled by the foreign parent company.
Simple registration
Because a branch office is not a separate legal business with its own articles of incorporation, there are fewer registration requirements. This speeds up the registration procedure.
Tax advantages
The branch is taxed on income generated within Malaysia, as well as being subject to double taxation laws.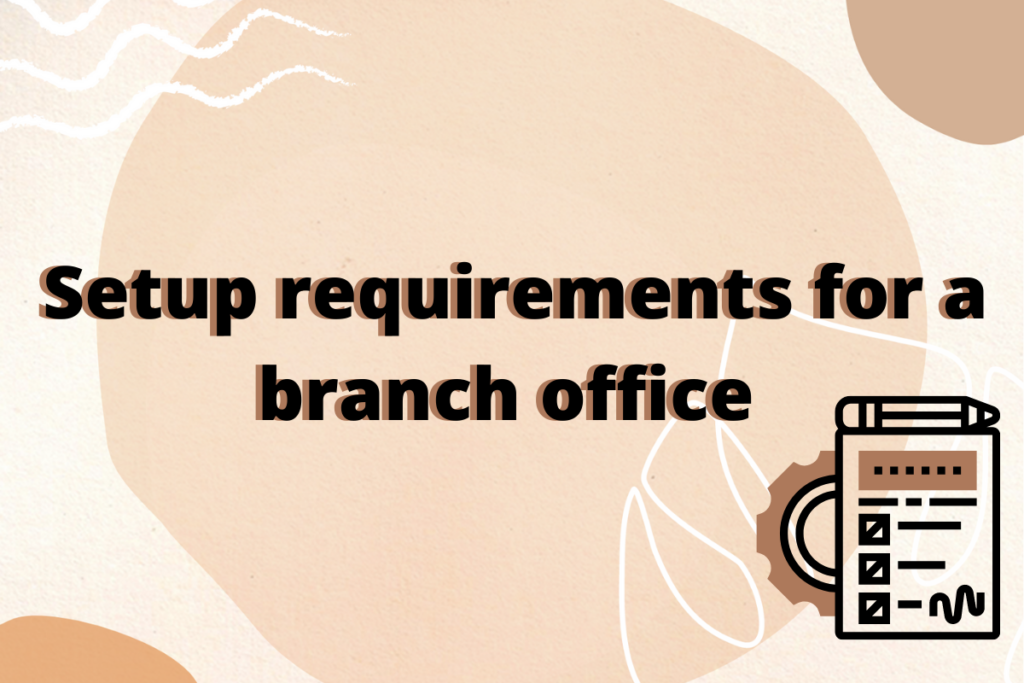 Setup requirements for a branch office:
The name of the company must be the same as that of the foreign parent company, and it must be registered through the SSM online system.
To open a branch office, at least one resident agent is required.
Hiring foreign or local employees for a branch office is not restricted.
Required documents are :
Certified copy of a foreign company's certificate of incorporation or registration.
If available, a certified copy of the company's memorandum and articles of incorporation or other governing documents.
A copy of the application and a reservation for the names.
A copy of the email notification of name reservation approval.
If the documents are in another language, certified translation in Bahasa Malaysia or English is required.
Form 79 – Return by foreign company giving particulars of directors and changes of particulars.
The power of attorney that shows that the parent company has authorized a Malaysian resident to accept documents on the parent company's behalf.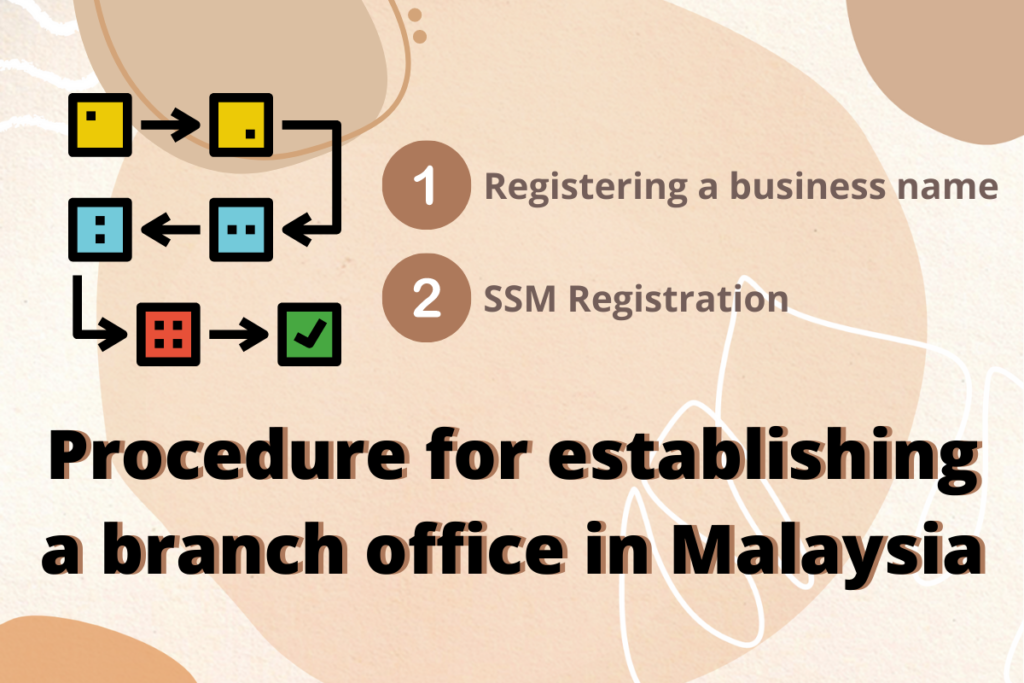 Procedure for establishing a branch office in Malaysia:
Registering a business name
With a cost of RM50.00, the company name must be registered with the SSM. The name will be reserved for 30 days from the date of confirmation and can be extended every 30 days for a total of 180 days for RM 50.00.
The foreign company name and the registered company name should be the same.
SSM Registration
You must submit the following information to the SSM, along with the relevant documentation, within 30 days of receiving confirmation of the company name :
Every shareholder's name, identity number, nationality, and primary home in Malaysia.
If the shareholder is a company, provide the corporation's name, place of incorporation or origin, registration number, and registered office.
Every person who is appointed as a director of a foreigner company in Malaysia must provide their name, identification, nationality, and ordinary address.
List of shareholder or members at the place of origin.
The name and address of a Malaysian citizen.
The registration charge is determined by the amount of your share capital :
| | |
| --- | --- |
| Authorised share capital (RM) | Fees (RM) |
| Up to 400,000 | 1,000 |
| 400,0001 – 500,000 | 3,000 |
| 500,001 – 1 million | 5,000 |
| 1,000,001 – 5 million | 8,000 |
| 5,000,001 – 10 million | 10,000 |
| 10,000,001 – 25 million | 20,000 |
| 25,000,001 – 50 million | 40,000 |
| 50,000,001 – 100 million | 50,000 |
| 100,000,001 and above | 70,000 |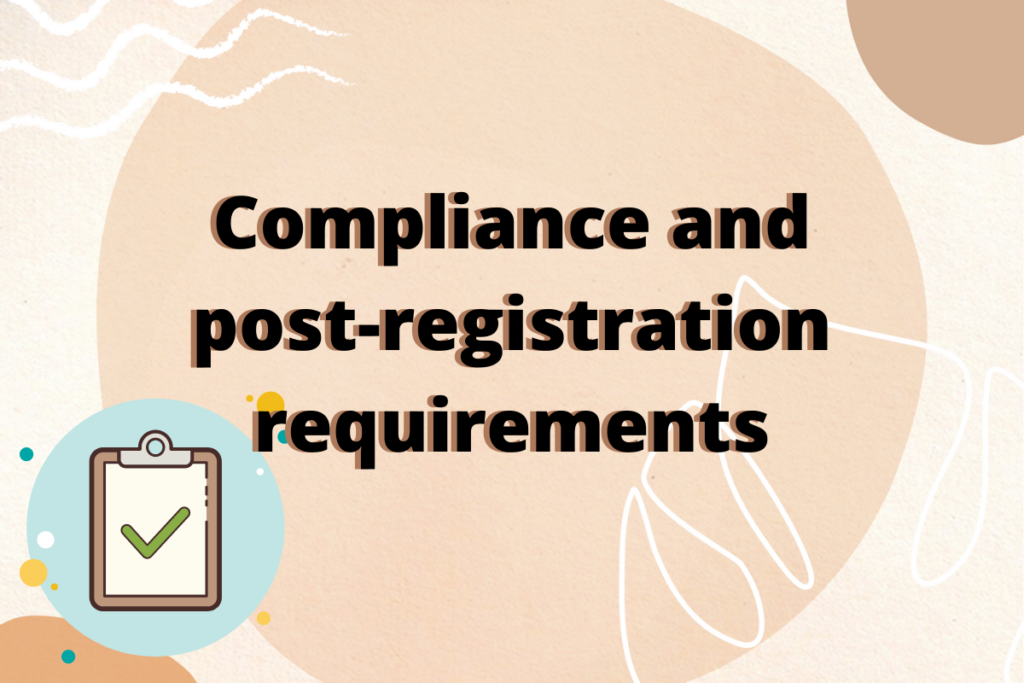 Compliance and post-registration requirements:
Opening a bank account
You can open a corporate bank account after you've registered your business in Malaysia. We suggest doing some research to choose the best bank for you, as different banks provide different advantages and expenses.
You can choose from a variety of local and international banks, including :
Maybank
CIMB Bank
Public Bank Berhad
RHB Bank
Hong Leong Bank Berhad
UOB Bank
HSBC Bank
What are the conditions for opening a corporate bank account in Malaysia?
To open a corporate bank account, you'll need the following documents, however they may vary depending on the bank :
Bank application forms that have been completed.
A letter of introduction and recommendation from an existing bank customer (some banks require this, some do not).
Identification cards of directors and authorised signatories, photocopied.
Certified true copy by the company secretary of :
Company's constitution
Return of allotment of shares (section 78)
List of directors (section 58)
Registered office address (section 46)
Certification of incorporation (section 17)
Resolution from the board of directors to open an account and the list of authorised signatories
Conclusion
Foreign investors frequently choose to open a branch office in Malaysia because it expands the company's business presence in the nation and ensures that the parent company is responsible for the branch's obligations.
If establishing a branch office in Malaysia is in accordance with your company's expansion plans, please contact us for assistance. However, this service is not provided by Boss Boleh, rather it is provided by one of our partners.
---
If you're interested, please let us know and we'll put you in touch with our partner.
For more information, get in touch with us.
WhatsApp @018-767 8055