If you have no experience in starting a company, you're probably wondering about the purpose of paying a monthly fee to an appointed company secretary for your Sdn Bhd. What exactly do they do, and why is it a must for every company to appoint one? The following article will explain more.
Company secretary
[Secretarial | Governance | Compliance]
A company secretary is an officer of a company. Each business is required to designate a company secretary in accordance with The Companies Act of 2016. Keeping the business's documentation organized, timely filed, and advising the board to constantly comply with legal and regulatory obligations.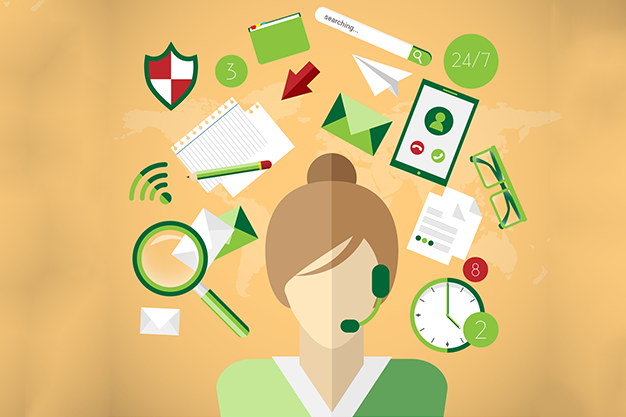 Duties & Responsibilities as a Company Secretary
1. Updating the company's statutory information
The company secretary is responsible for ensuring that any changes to the statutorily needed information below are properly filled up in the appropriate specified forms and submitted to the SSM within the specified deadlines:
Officer removal; 
Disqualification from holding office; 
Appointments/resignations/deaths; 
Annual report; 
Change of company name; 
Adoption, alteration and revocation of constitution; 
Issue, splitting, transfer of shares 
Any other changes that require report to SSM 
2. Notifying you of important dates
The board of directors shall be informed by the company secretary of the pertinent dates for the business's annual general meeting, annual return filing, and financial statement submission. 
3. Coordinating board, general, and extraordinary general meetings of the company
The company secretary's role is purely administrative, which includes the following:
Coordinating agenda papers and items for the agenda with the chairman and/or managing director 
Dispensing general counsel on issues pertaining to company secretarial concerns 
Scheduling and preparing the meeting space 
Attending the meeting and recording minutes 
Keeping minute books. 
Following up on choices made 
Serving as a consultant to the board of directors and the chairman 
Filing statutory returns as necessary 
Attesting minutes' copies 
Ensuring that the appropriate meeting procedures are used 
4. Adherence to the corporate charter
The company secretary is responsible for ensuring that the business abides by its bylaws and that revisions are properly drafted and incorporated. 
5. Maintaining share registration and document security
The company secretary is responsible for keeping the company's membership list current and handling share transfers and other shareholding-related issues. The original share certificates and corporate seal are often kept in his possession as well. 
6. Coordinating with shareholders
The company secretary acts as a liaison between the company and shareholders, facilitating communication through circular resolutions, issuing documents regarding capitalization and rights issues, keeping track of changes in the register of members to spot potential takeover bids, conducting inquiries into the ultimate beneficial ownership of shareholdings, and maintaining general shareholder relations. 
7. Advising corporate governance
The company secretary must keep up with the most recent developments in these laws. In order to advise the board on correct corporate governance issues, help directors with their roles and obligations, compliance with company and securities laws, and Bursa Malaysia Listing Requirements (for public listed companies). 
8. Serving as a corporate officer and board advisor
The company secretary serves as the main point of communication for both the company and SSM as well as between shareholders and directors. He also plays a significant role in the case of a corporate exercise (merger, acquisition, disposal, and winding up), where it is his responsibility to ensure the accuracy of all documentation, ensure due diligence disclosures, enable proper commercial evaluation prior to transaction completion, and enable timely execution of documentation, among other things.

There are many companies' secretary services available in Malaysia, and one of the the cheapest around is Boss Boleh Cloud Company Secretary! Founded in March 2021, Boss Boleh is a one-stop online platform that enables you to obtain secretarial services with a single click, verify papers with digital signatures, keep SSM documents in the cloud, and review them from anywhere at any time.
You may easily access our services online due to our state-of-the-art web application solution. As a result, you can do away with the paperwork, spare yourself the inconvenience, and say goodbye to in-person meetings because we can assist you remotely.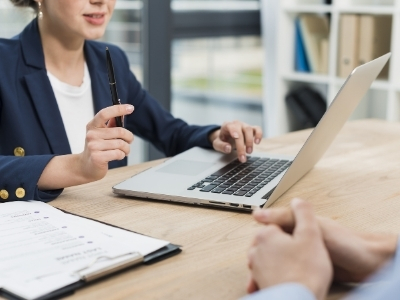 Secretarial Services
[One-off price | No hidden fees]
1. Register New Sdn Bhd Company
New Company Incorporation: RM 1,499
*Includes all Government (SSM) fees
2. Company Secretary Service Plan
STARTUP Plan: Starting from RM 38 /month
ULTIMATE Plan: RM 180 /month
*All plans are paid annually
3. You will get the following services under our company secretarial services:
| | |
| --- | --- |
| STARTUP | ULTIMATE |
| Appointment of Licensed Company Secretary for Your Company | Appointment of Licensed Company Secretary for Your Company |
| Registered Office Address | Registered Office Address |
| Maintenance of Statutory Record & Minutes Books | Maintenance of Statutory Record & Minutes Books |
| Printing & Phone Charges | Printing & Phone Charges |
| Certified True Copies (CTC) – RM10 /set | Certified True Copies (CTC) – FREE 10 sets /month |
| Despatch & Courier Charges – RM8 /request | Despatch & Courier Charges – FREE |
| Bank Resolutions – RM100 /request | Bank Resolutions – FREE |
| Other Resolutions (Category I & II) – From RM100 /request | Other Resolutions (Category I & II) – FREE |
| Annual Return Filling (Includes SSM Fees) – RM450 /year | Annual Return Filling (Includes SSM Fees) – FREE |
| Audited Financial Statement Filling (Includes SSM Fees) – RM150 /year | Audited Financial Statement Filling (Includes SSM Fees) – FREE |
| | Priority Lane |

FAQs
1. Can use Sdn Bhd to hold property?
Definitely Boss! Usually Sdn Bhd is used to hold commercial properties. Loans can extend up to 85% if commercial properties are held through companies whereas, the loan of an individual only can be capped at 60%.
2. How to reduce share capital?
The share capital of a company is the only security on which creditors rely. So, any reduction of share capital diminishes the fund out of which they are to be paid. As a result, companies with shares are not allowed to reduce the capital frequently.
3. Can foreigner register Sdn Bhd in Malaysia?
Boleh, Boss! SSM allow Foreigner to open Sdn Bhd in Malaysia with 100% foreign-owned businesses. As long as there is at least 1 director who is at least 18 years old, and has a place of residence in Malaysia.
4. Why Sdn Bhd easier to get Bank Loan?
Sdn Bhd need to comply with Companies Act, every year need to prepare Audited Financial Statement and submit it to SSM.
Sdn Bhd accounts is audited by Chartered accountants according to Accounting standards and Companies Act.
Banker will have higher confidence on Sdn Bhd because is more reliable when looking at your company financial performance audited by Independent auditor.
5. Company earn RM 300,000, how much tax need to pay? (Sdn Bhd vs Enterprise)
If we take RM 300,000 as chargeable income, Sdn Bhd will need to pay RM 51,000 Tax; whereas for Enterprise need to pay RM 59,150.
6. Why Sdn Bbd paying less tax compared to Enterprise?
Sdn bhd (SME) tax rate, first RM 600k of chargeable income is tax at 17%, balance is tax at 24%.
Looking to register your very own Sdn. Bhd.? Get in touch with us now!
WhatsApp @018-7678055