Work from everywhere, when you want, and how you want!
Are you looking to earn additional income? Look no further because Boss Boleh is here to make that possible. Don't worry! We even provide referral fees if you manage to refer clients to us as well!
By being a part of our team, you will be able to receive:
Free 1-year subscription for Pandapro by Foodpanda
Earn RM500 for every successful referral
Free monthly e-learning courses
Unlimited Earning
With every new client that you successfully refer to Boss Boleh, you will be getting RM500!
Let's say you manage to get 3 clients to sign up with Boss Boleh. That's a total potential earning of RM1,500! Super cool, isn't it?
What do you have to do?
Fill out the form
Sign up to be a freelancer and start referring today using this form and get the promo code.
Refer client
Start referring as many potential clients as you can and encourage them to sign their business up with Boss Boleh.
The client signs up on the Boss Boleh platform
Clients can sign up here.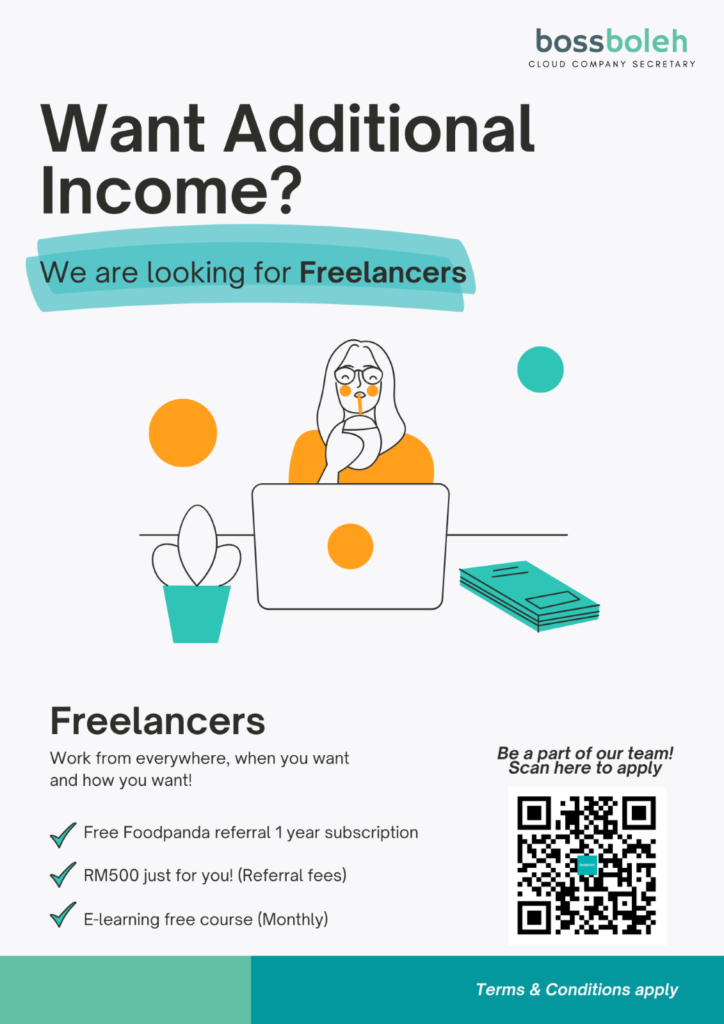 Earn Money
Once the clients you referred have successfully made their payment and incorporated with us at Boss Boleh, you will receive your referral fee worth RM500 per client!
Easy, isn't it? Don't miss this opportunity, and start referring now!
Terms & Conditions apply.
Starting your business is so EASY now with bossboleh.com.
Want to know more about starting a Sdn Bhd? What's the best way to start one, and what should you be mindful of? Register and find out in our upcoming webinar!
---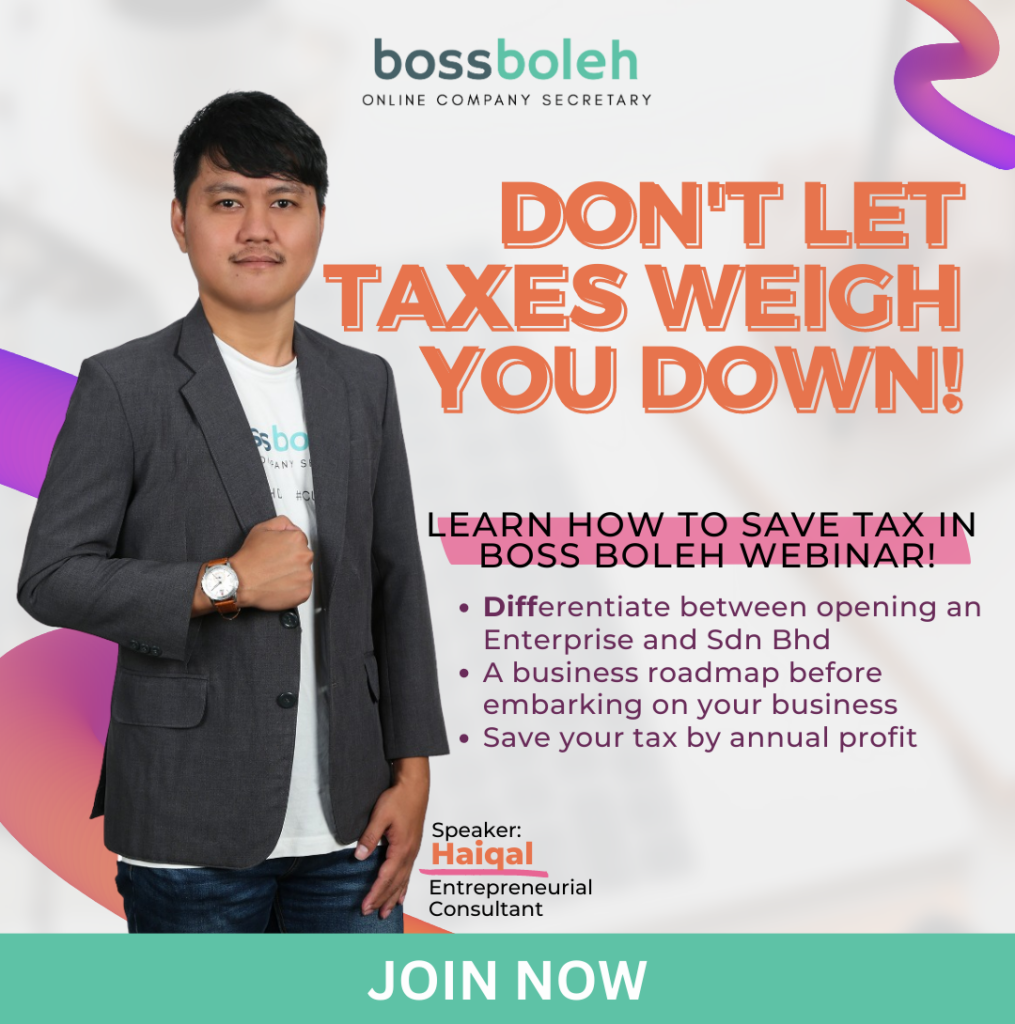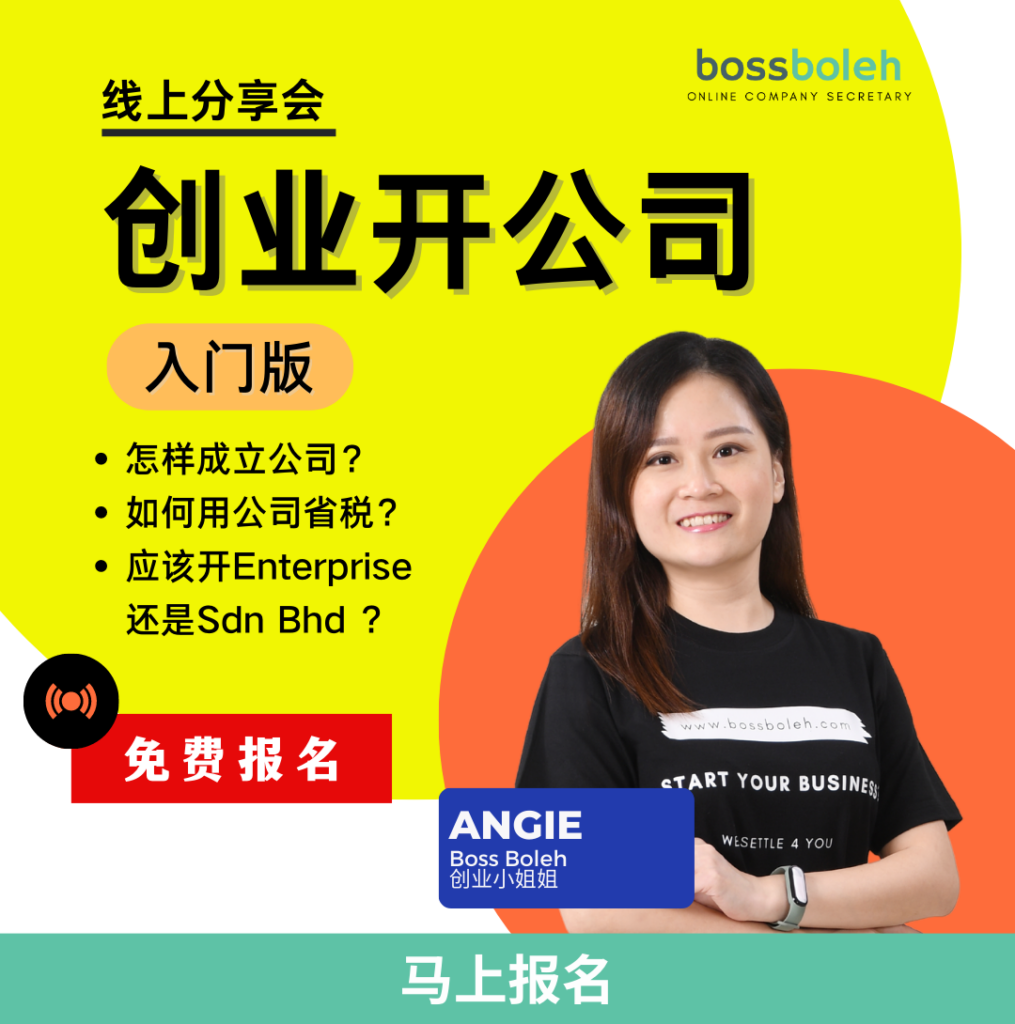 ---
For more information, get in touch with us @018-767 8055 today.