Budget 2022 shows that economic growth in 2021 is expected to recover from the economic downturn experienced in 2020 as a result of the COVID-19 pandemic. Manufacturing, services, and mining have improved, but pandemic limitations continue to hamper agricultural and construction expansion.
Growth is expected to accelerate in 2022 as global and local economic activity expands, projects with significant multiplier effects resume, and external demand for E&E goods and main commodities increases on the supply side for virtually all sectors, headed by services and manufacturing. Positive business and consumer morale, as well as an improving labor market.
Below is the economic outlook for years 2021 and 2022, the total government revenue, total allocated fund, and fiscal deficit along with the gross domestic product.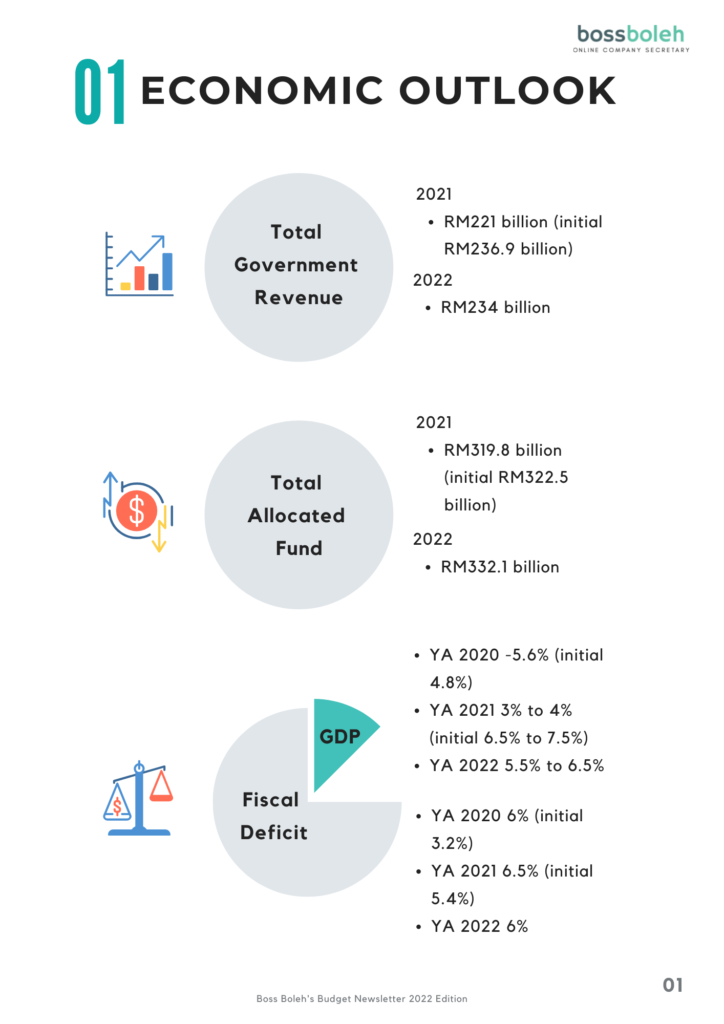 Click here for the main page of Boss Boleh's Budget Newsletter 2022 Edition
---
For more information, get in touch with us.