In terms of excise duty, the budget for 2022 proposes levying a tax on nicotine-based gel or liquid products used in vapes and electronic cigarettes. The government intends to widen the scope of excise tax to include premixed sugary drinks produced from chocolate, malt, coffee, and tea in order to promote a healthy lifestyle. Also, for the electric vehicle (EV) purchase exemption, which includes a 100% import duty exemption on components for locally produced EV's.
Below is an overview of the excise duty proposals in the proposed budget for 2022.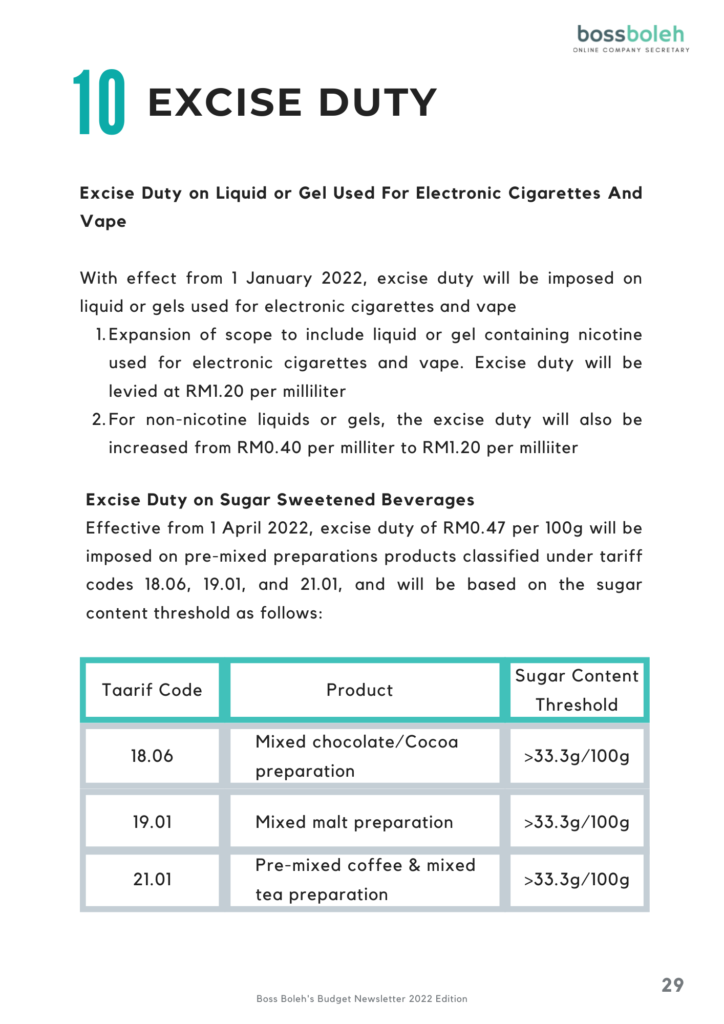 Click here for the main page of Boss Boleh's Budget Newsletter 2022 Edition
---
For more information, get in touch with us.