Grants and start-up funding have been set down in Budget 2022 to help the country's innovation and technology thrive. For research and development, RM423 million has been set aside under the Science, Technology, and Innovation Ministry (MOSTI) and the Ministry of Higher Education. This includes an RM295 million contribution to public educational institutions. Collaborative research in engineering, science, and technology in the gallium nitride sector, which has applications in LEDs for electric vehicles, has been awarded RM12 million in grants.
The following is a list of grants that have been proposed in the budget for 2022.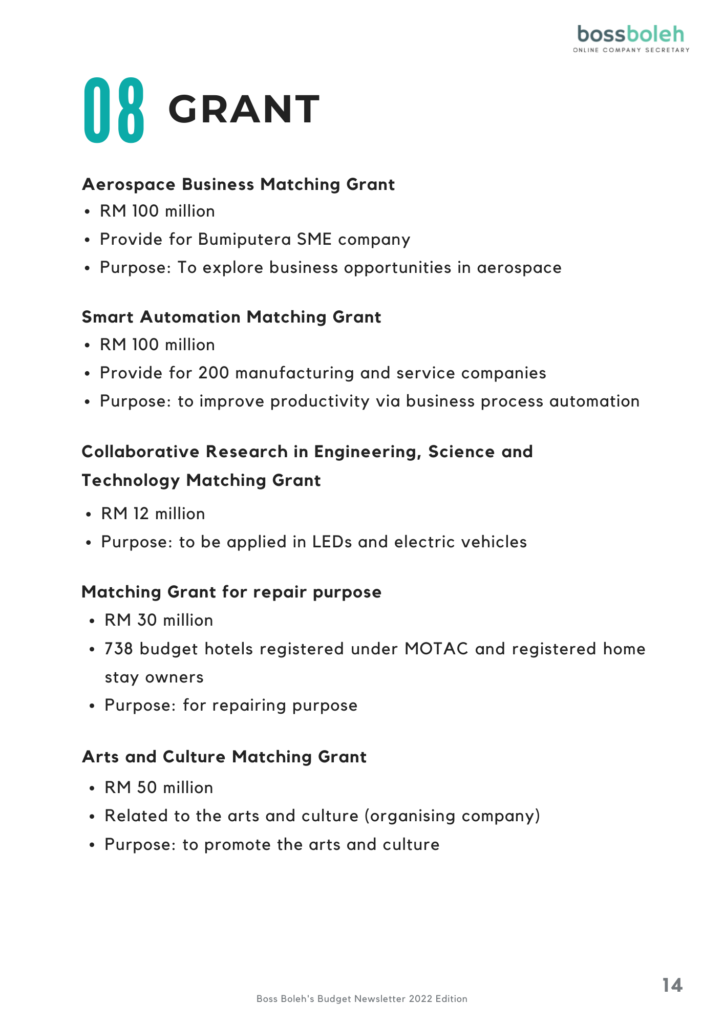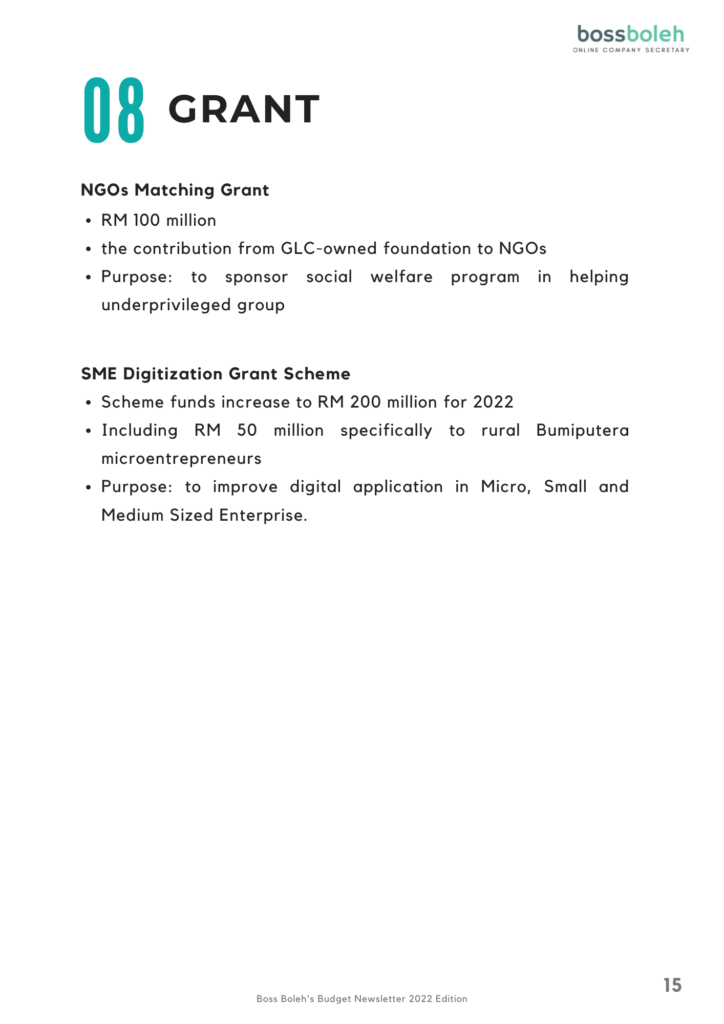 Click here for the main page of Boss Boleh's Budget Newsletter 2022 Edition
---
For more information, get in touch with us.