Real Property Gains Tax (RPGT) is a tax imposed by Malaysia's Inland Revenue Board (IRB) on chargeable gains resulting from the sale of real estate. The Real Property Gains Tax Act of 1976 establishes this tax (Act 169). The tax is paid on the profits made on the difference between the sale price and the purchase price. For Budget 2022, from the sixth year forward the RPGT would not be applied to property sales and this would mean that the RPGT rate for property disposals in the sixth and subsequent years after purchase would be cut and effective from 1 January 2022.
The following is an overview of the RPGT proposals in the proposed budget for 2022.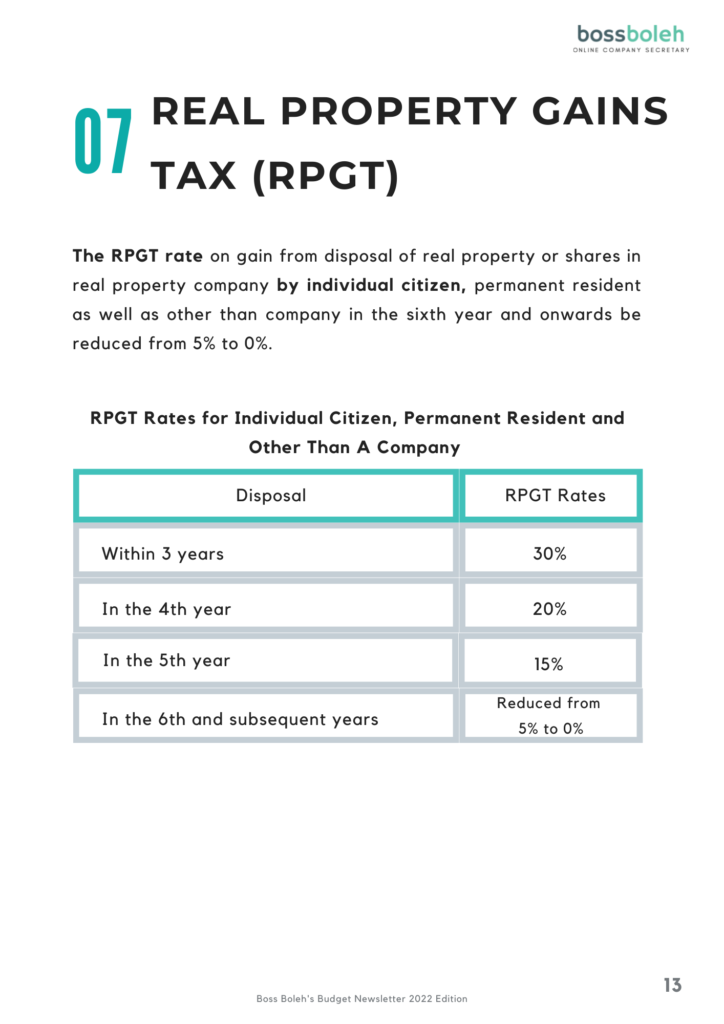 Click here for the main page of Boss Boleh's Budget Newsletter 2022 Edition
---
For more information, get in touch with us.