Stamp duty exemption on loans and funding for Peer-to-Peer (P2P) Financing was included in the budget for 2022. Peer-to-peer loan or financing arrangements between SMEs and investors performed from 1 January 2022 to 31 December 2026 are exempt from all taxes. Plus, from 1 January 2022 to 31 December 2022, stamp duty exemption on loan or finance restructuring or rescheduling instruments will be extended for one year. They also included stamp duty on modest premium/annual contribution value insurance plans or Takaful certificates, as well as stamp duty extension.
The following is a breakdown of the planned budget for 2022 under the line of stamp duty.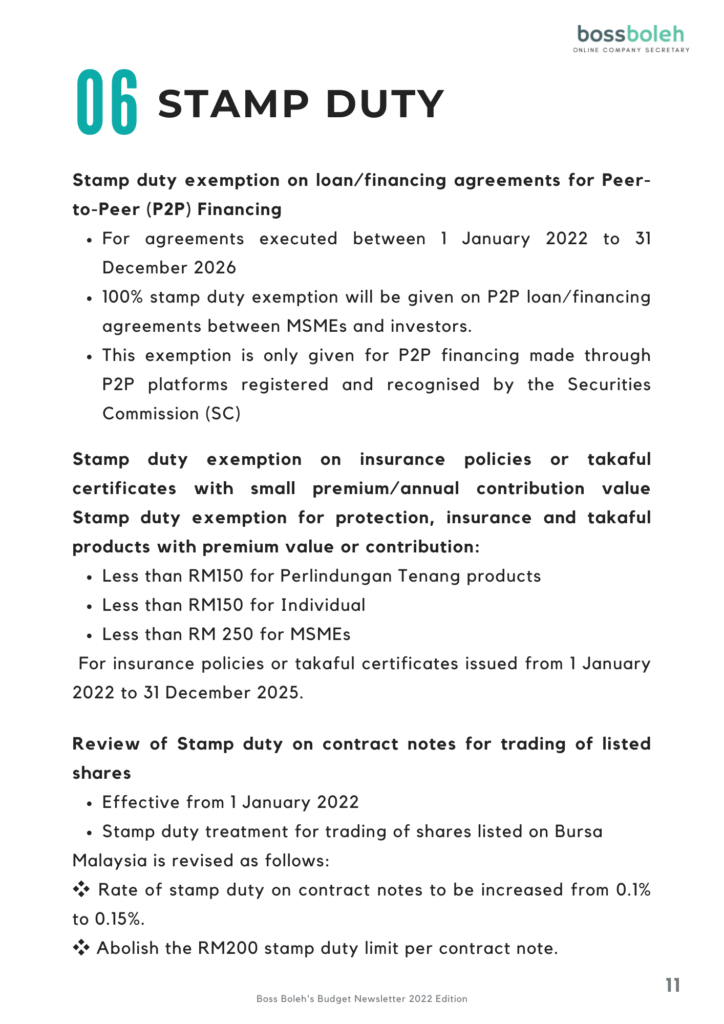 ---
For more information, get in touch with us.