Certain tax-related initiatives, such as the renewal of current tax benefits, were also included in the 2022 budget. A unique "reinvestment allowance" has been extended until 2024. Also, the expansion of the incentive for green technologies. Tax incentives for social enterprises are available and incentives for advancing the digital ecosystem Incentives for relocating certain services.
The following is a list of tax incentives that have been proposed in the budget for 2022.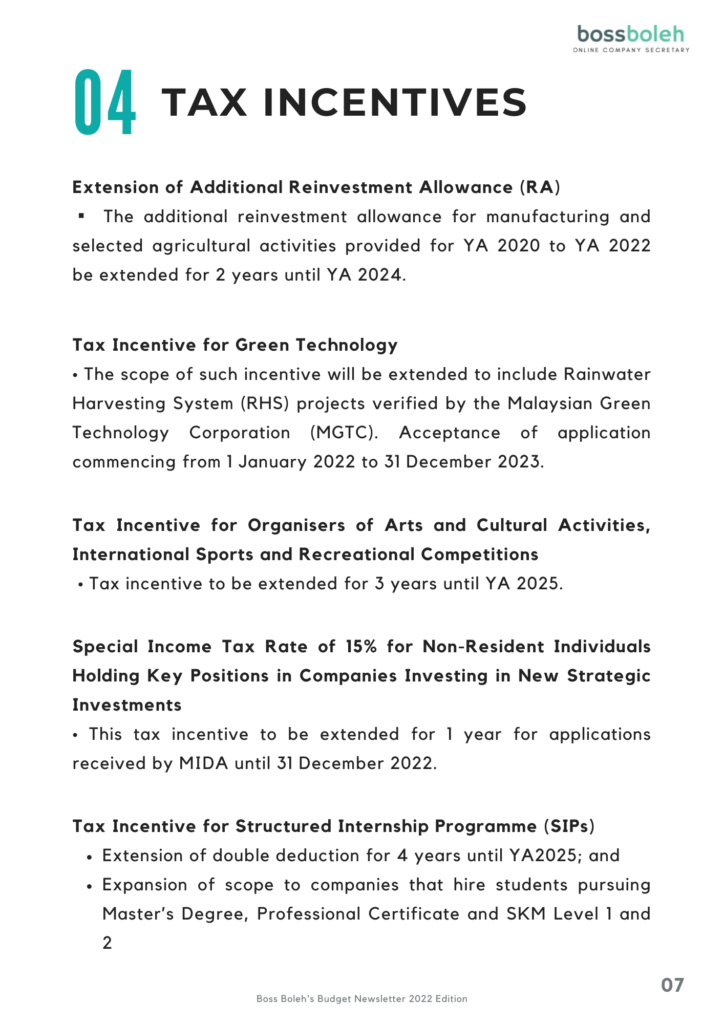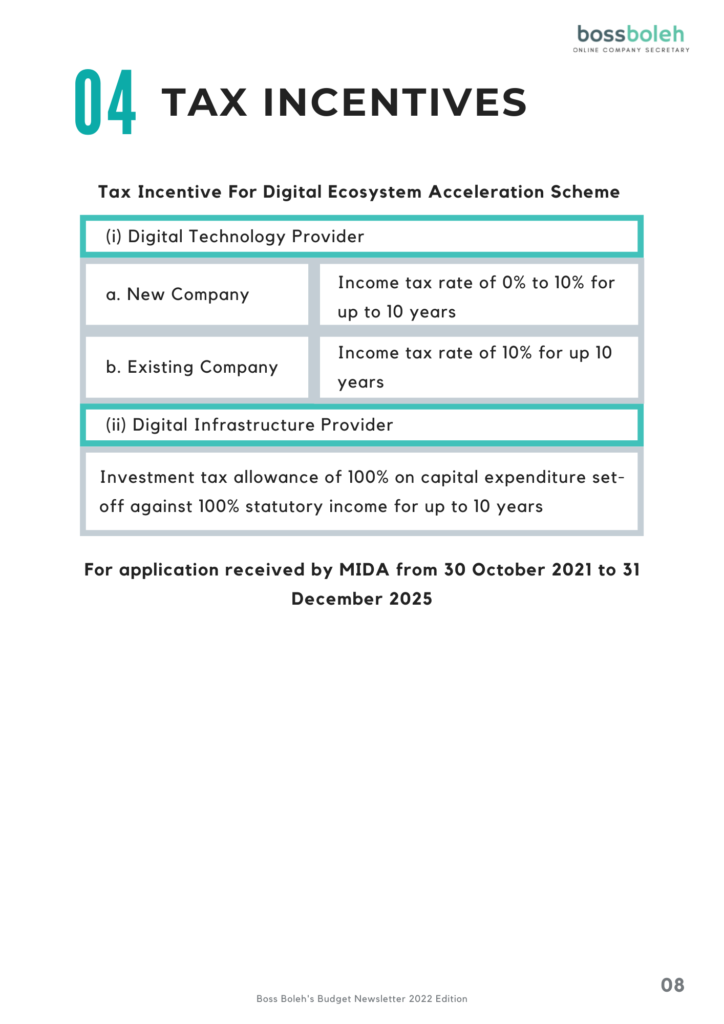 Click here for the main page of Boss Boleh's Budget Newsletter 2022 Edition
---
For more information, get in touch with us.